Rep. May Seeks To Silence Your Voice On Concealed Carry By Barring 2A Supporters From Meeting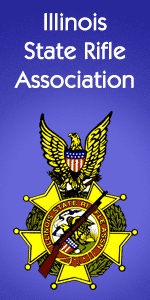 Illinois –-(Ammoland.com)- As we reported in an alert earlier this week, Rep. Karen May will be holding a town hall meeting on Saturday, July 9th.
As many of you know, Rep. May is a long-time opponent of the right to keep and bear arms who routinely votes for the Daley/Emanuel gun control packages.
Earlier this year, May voted against concealed carry when HB148 came to the floor of the Illinois House. After voting against concealed carry, Rep. May issued a statement bashing concealed carry and claiming that there is no reason for law-abiding citizens to carry firearms for protection.
In our earlier alert, we urged supporters of concealed carry to attend Rep. May's town hall meeting and challenge her on her position against self defense. In response to our alert, Rep. May issued a statement saying that her staff would be checking IDs at the door to the meeting and would deny entry to anyone who did not live in Rep. May's House District.
Recall that the meeting is being held in the Highland Park Public Safety building – a building most certainly built using state and federal tax dollars – your tax dollars. Therefore, we believe it improper – and possibly illegal – for May to deny any well-behaved person from entering a public meeting in a public building.
Do not let May's threats deter you! It is now especially important for you to attend Saturday's public meeting. It is equally important that you bring one or two friends or family members with you.
Here are some tips on how to make our attendance at Rep. May's town hall a success:
Assemble outside the Highland Park Public Safety Building, 1677 Old Deerfield Road, Highland Park, IL at 9:00 AM. The meeting begins at 10:00, but we'd like to have everyone there early so that we are not denied entry due to "over crowding."
Be sure to wear yellow IGOLD t-shirts and hats, if you have them.
There will be an ISRA representative there to brief you on what questions to ask at the meeting.
Be polite, yet firm, in your dealings with anyone who opposes our position on Concealed Carry.
Again, it is critically important that you attend Rep. May's town hall meeting. Do not let your voice be silenced!
IMPORTANT – PLEASE DO THE FOLLOWING TO HELP PRESERVE YOUR FIREARM RIGHTS:
Please pass the link to this alert on to your friends and family.
Please post the link to this alert to any and all Internet bulletin boards or blogs to which you belong.
If you're not a member of the ISRA, please join today!
Remember, the ISRA needs your financial support to keep up the fight for your rights. Please make a generous donation today!
About:
The ISRA is the state's leading advocate of safe, lawful and responsible firearms ownership. Since 1903, the ISRA has represented the interests of over 1.5 million law-abiding Illinois firearm owners Visit: www.isra.org