Sportsman-Governors Show Support for Hunters and Anglers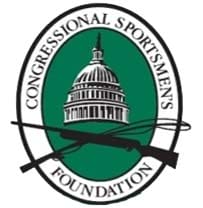 Salt Lake City, UT –-(Ammoland.com)- Nine of the nation's state chief executives gathered at a Governors Sportsmen's Caucus (GSC) event in Salt Lake City Friday to highlight policy issues of concern to hunters and anglers around the nation.
GSC Co-Chair, Governor Haley Barbour of Mississippi, along with Congressional Sportsmen's Foundation (CSF) President Jeff Crane welcomed the sportsman-governors and members of the sportsmen's community in attendance to a reception sponsored by AGL Resources, Altria, American Knife & Tool Institute (AKTI), ATK, Comcast, CropLife America, Daimler, Dallas Safari Club, ExxonMobil, National Rifle Association (NRA), National Shooting Sports Foundation (NSSF), Outdoor Channel, Remington, and Winchester Ammunition.
"As evidenced by the turnout at this event, the sportsmen and women of this country and in the states represented by GSC member governors have a powerful ally watching out for their interests," said Crane.

"These governors are on the front lines protecting the rights of hunters and anglers by advancing sound fish and wildlife conservation policies in their states."
Members of the hunting and fishing community, the CSF State Team, and sponsor representatives were joined at the event by: Gov. Dannel Malloy of Connecticut, Gov. Peter Shumlin of Vermont, Gov. Bob McDonnell of Virginia, Gov. Matt Mead of Wyoming, Gov. Terry Branstad of Iowa, Gov. Bev Perdue of North Carolina, Gov. Dennis Daugaard of South Dakota, Gov. Barbour and Gov. Sean Parnell of Alaska.
Governors Brandstad, Shumlin, Daugaard and Mead officially joined the GSC, which now boasts 22 sportsmen allied Governors from both political parties and diverse geographic regions of the country, representing large outdoor constituencies that include many of America's nearly 40 million hunters and anglers who contribute billions of dollars to the U.S. economy, spending more than $76 billion dollars a year on hunting and fishing.
Guided by a bipartisan leadership team of governors lead by Co-Chairs Mississippi Gov. Haley Barbour and Montana Gov. Brian Schweitzer; Vice-Chairs New Mexico Gov. Susana Martinez and Arkansas Gov. Mike Beebe, and staffed through the Congressional Sportsmen's Foundation, the GSC along with the Congressional Sportsmen's Caucus and the National Assembly of Sportsmen's Caucuses, serves as an unprecedented network of pro-sportsmen elected officials that promote and protect the agenda of America's hunters and anglers.
Members of the Caucus include: Alaska Gov. Sean Parnell, Colorado Gov. John Hickenlooper, Florida Gov. Rick Scott, Georgia Gov. Nathan Deal, Idaho Gov. C.L. "Butch" Otter, Illinois Gov. Pat Quinn, Indiana Gov. Mitch Daniels, Iowa Gov. Terry Branstad, Kentucky Gov. Steven Beshear, Louisiana Gov. Bobby Jindal, New Hampshire Gov. John Lynch, South Carolina Gov. Nikki Haley, Virginia Gov. Robert McDonnell, Texas Gov. Rick Perry, Gov. Daugaard, Gov. Shumlin, as well as co-chairs Barbour and Schweitzer and vice-chairs Martinez and Beebe.