Sportsmen Support Common-Sense Energy Planning to Conserve Fish & Wildlife Habitat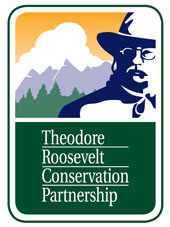 WASHINGTON –-(Ammoland.com)- In response to criticism by some Western lawmakers of a new federal energy-planning protocol, a coalition of prominent sportsman-conservation groups today reasserted the need for balanced public-lands energy leasing that enables responsible development while sustaining the West's fish and wildlife heritage and hunting and fishing traditions.
Sportsmen for Responsible Energy Development underscored its support of the policy issued last year that included the use of "master lease plans," or MLPs, for future leasing of public lands in areas not experiencing significant energy activity. The approach would address deficiencies in the old process that have led to high conflict with fish and wildlife values and significant public objections, or "protests," to lease sales. The MLPs also would require an analysis of impacts from development of leases, a key evaluation that was not done in the past, before leases are sold, providing an opportunity for the public and other affected stakeholders to be involved earlier to resolve any conflicts.
"Upfront planning and conflict resolution will lead to greater certainty for management of fish and wildlife habitats and for industry," said Steve Belinda, director of the Theodore Roosevelt Conservation Partnership Center for Responsible Energy Development and former BLM biologist. "The old process was not developed for leasing in the sensitive areas that now are being sought for development, nor did it adequately address other values like fish and wildlife before commitments to develop were made." The TRCP is a member of the SFRED coalition.
Members of Wyoming's and Utah's congressional delegations, however, have denigrated the new master leasing process in a letter to Secretary of the Interior Ken Salazar, requesting that the Department abandon implementation of the process.
"It's unfortunate that any Western politician would oppose reforms specifically designed to protect the West's public lands and allow for more public involvement on public lands that help define us as region," said Steve Torbit, regional executive director for the National Wildlife Federation, an SFRED member.

"MLPs provide ample opportunity for energy companies to exploit oil and gas deposits but allow for a more careful process to evaluate how best to avoid or minimize impacts to our wildlife and other natural resources," Torbit continued. "As a native of this region and a lifelong hunter and angler, it saddens me to see elected representatives show their disdain for the wildlife resources that are part of our Western heritage and culture."
Brad Powell, energy director for Trout Unlimited, an SFRED member, and former regional forester for the Forest Service, questioned why the members of Congress would attack a process that enables a rational approach to leasing and will better balance multiple uses of public lands.
"This new approach to leasing incorporates sensible reforms that allow the public, including hunters and anglers, to be more involved in the management of their lands and allow for earlier conflict resolution rather than having to resort to protests when poorly planned lease sales are announced," Powell said.

"We understand that energy development will occur, and we support it," Powell continued, "but as sportsmen we believe that fixing problems early in the leasing process enables industry to receive leases that they can use rather than backlogged leases held up by protests. The previous process led to thousands of protests and a system that was broken for both industry and sportsmen."

"We have documented dramatic declines in our mule deer herds because of poorly planned and hastily approved energy leasing in parts of the West," Belinda concluded. "Threatening the West's fish and wildlife populations using the old, broken model for public-lands leasing makes no sense. The MLPs and other lease reforms allow responsible energy development without jeopardizing our fish and wildlife habitat, our streams and rivers, and our public lands."
Learn more about the Sportsmen for Responsible Energy Development coalition.