Sussex County, VA Planning Commission Meeting to Address Shooting Ranges Again
Gun haters just won't give up. Your Action Needed Now!!!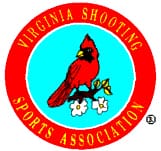 Virginia – -(Ammoland.com)- This past March, the Sussex County Board of Supervisors and Sussex Planning Commission held a joint public hearing on an unwarranted and overly restrictive proposed ordinance that would have limited shooting in Sussex County with the intent to drive organized shooting out of the county.
Over the years, the Board of Supervisors has consistently rejected similar proposals from the Planning Commission due to the impact on sportsmen, shooters and business in the county. This past March, the ordinance failed on a 3 to 3 vote.
Yet despite all the rejections, and without proper notice to the public, the Planning Commission has scheduled a hearing the rehash this proposal for Monday, July 11 at 6:00 pm in the General District Courtroom, Sussex Judicial Center, 15098 Courthouse Road.
While many of the onerous proposed regulations have been stricken from the new proposal, some, like requiring a minimum of one person on site with basic first aid and CPR certifications at all times, remain. The proposal also still includes an onerous approval process for new ranges. While existing ranges are grandfathered, if an existing range decides to expand or make changes, they will likely forfiet the grandfather status and fall under the new regulations.
This proposal affects not only resident gun owners, but anyone who may shoot at one of the shooting ranges that operate in Sussex County. Please plan to attend the meeting Monday and voice your opposition to this proposal and the Planning Commission's attempt to ram through an ordinance without the public's knowledge or input. If you are unable to attend, please contact the Planning Department at (434) 246-1043.
Support the VSSA War Chest
VSSA had another successful lobbying effort at the 2011 General Assembly, but our lobbying for you comes at a cost. VSSA employs a well respected lobbyist, who is a gun owner and sportsman, to represent our members and the interest of Virginia gun owners. Only a small portion of member dues go to support our legislative efforts so we depend on the generous contributions of our members. Please consider donating to the VSSA War Chest so we can pay our legislative lobbying bill for 2011. As always, your support is greatly appreciated.
About:
The Virginia Shooting Sports Association (VSSA) was originally founded as the Virginia State Rifle and Revolver Association in 1938. VSSA is the official state association of the National Rifle Association. VSSA is also closely affiliated with the Civilian Marksmanship Program (CMP), Virginia Outdoor Sports Information Network (VOSIN), National Shooting Sports Foundation (NSSF), Virginia Gun Collectors Association, and the Virginia Wildlife Federation (VWF). Visit: www.myvssa.org