SWAROVSKI OPTIK Television Series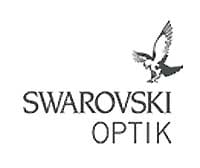 Cranston, Rhode Island –-(Ammoland.com)- SWAROVSKI OPTIK North America, the industry leader in high quality precision long range optics, and Orion Multimedia, the world leader in outdoor adventure programming, are proud to announce their partnership on a revolutionary new series, SWAROVSKI OPTIK QUESTS – With the Eyes of a Hawk.
SWAROVSKI OPTIK Quests will travel the globe, with corporate partners that include, Ford Motor Company, Safari Club International and HS Precision rifles.
SWAROVSKI OPTIK Quests will be in search of trophies that are on every hunter's bucket list, whether it be an Alaskan Grizzly bear, Argentinean Red Stag, Mexican Coues Deer, or even an Austrian Chamois. In each of these thrilling adventures the hunter's equipment and determination will be put to the test in the planet's most extreme environments with the most challenging animals.
Dean Capuano, Communications Manager for SWAROVSKI OPTIK North America said, "It seems like a natural that SWAROVSKI OPTIK, the manufacturer of optics every hunter dreams of owning, and Orion Multimedia, the creator of the world's most decorated programming, would come together for this historic television series. SWAROVSKI OPTIK QUESTS – With the Eyes of a Hawk, is sure to be a must see for every hunter, outdoorsman and lover of outdoor adventure."
This groundbreaking new series will air this fall on the Versus Network, and then re-air in the spring on the Sportsman Channel. Each action packed episode features a team of SWAROVSKI OPTIK Pro-Staffers traveling to the world's most exotic locations in search of the planet's most difficult and sought-after trophies while showcasing SWAROVSKI OPTIK's high precision, high quality, sought-after optics. SWAROVSKI OPTIK is at the top of every hunter and outdoorsman's dream list. All over the world, enthusiastic hunters, nature observers and birders, place their trust in the long tradition and uncompromising excellence of the high-quality long-range optics.
CLICK above to see our Video on SWAROVSKI OPTIK'S new television series!
If you require any further information visit: WWW.SWAROVSKIOPTIK.COM