Theodore Roosevelt Conservation Partnership Welcomes Ashe as FWS Director
Sportsmen-conservationists laud Senate confirmation of Ashe, an avid hunter and angler.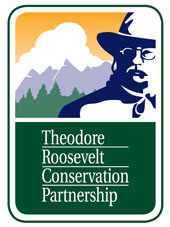 WASHINGTON –-(Ammoland.com)- The Theodore Roosevelt Conservation Partnership today welcomed Daniel Ashe's confirmation by the Senate as director of the U.S. Fish and Wildlife Service.
Ashe, an avid hunter and angler, previously served as the USFWS deputy director for policy.
"The Service oversees a range of activities vital to sportsmen, including conserving migratory birds, sustaining wetlands and managing the National Wildlife Refuge System and National Fish Hatchery System," said TRCP President and CEO Whit Fosburgh.

"This work directly benefits not only the 40 million Americans who hunt and fish but also an outdoors-based industry worth billions of dollars annually to the U.S. economy.

Dan Ashe is an exceptional leader, conservationist and sportsman well suited to guide these important efforts."
"Sportsmen look to the Fish and Wildlife Service for leadership, particularly given the growing threats facing fish and wildlife and their habitats and the challenge of enabling public access for enjoyment of these resources," said TRCP Director of Government Affairs Vaughn Collins.

Daniel Ashe Director of the U.S. Fish and Wildlife Service

"We look forward to continued opportunities to work with Mr. Ashe to address and overcome these obstacles – and to safeguard the outdoor heritage that is every American's birthright."
In March, Ashe met with the TRCP board of directors to discuss conservation issues of significance to the hunting and angling community.
Learn more about the TRCP and read the TRCP 2011 Conservation Policy Agenda.
Inspired by the legacy of Theodore Roosevelt, the TRCP is a coalition of organizations and grassroots partners working together to preserve the traditions of hunting and fishing.