Three-Year Habitat Improvement Project Planned For Pennsylvania's SGL 314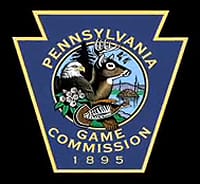 FRANKLIN, Venango County, PA –-(Ammoland.com)- Pennsylvania Game Commission officials today announced the beginning of a three-year, 700-acre habitat improvement project on State Game Land 314 in the western portion of Erie County to provide "early successional" habitat for species such as the American woodcock and the blue-winged warbler.
"Young forests with dense seedlings and shrubs are needed to benefit early successional dependent species such as the American woodcock and blue-winged warbler," said Howard Wurzbacher, Game Commission Northwest Region Forestry Supervisor.

"These species, as well as other early successional species have exhibited dramatic declines related to habitat loss in recent decades. Over the next three years, the habitat project will involve timber harvesting on about 700 acres, or around 20 percent of the State Game Land."
Formerly known as the USX Property, U.S. Steel Property or Conneaut Farms, SGL 314 is in the extreme northwest corner of the state and borders Lake Erie and the Ohio state line. This property was acquired by the Game Commission in 1991, and contains about 3,400 acres. Many farms on the property were abandoned in the 1940s and 1950s. Through succession over the last 60 to 70 years, many old farm fields have reverted into red maple, aspen and shrubs. A variety of hardwood tree species, such as white ash, red oak, hickory and sugar maple are found in areas that were not previously farmed. They are forest stands that contain large trees with a dense shrub understory.
"To benefit wildlife, we conducted commercial timber harvesting, along with 'cut and drop' non-commercial cutting, and there has also been mechanical mowing of shrub and sapling areas treated in the past," Wurzbacher said. "All past cutting has regenerated very successfully.

"As part of the contract, the Game Commission will realize nearly $177,000 to be used for other wildlife management programs and habitat improvement projects throughout the State Game Lands system."
The goal is to create a large amount of early succession habitat for species dependent on this habitat type. American woodcock and the blue-winged warbler are currently recognized as priority species in numerous management plans including the Pennsylvania Wildlife Action Plan, the U.S. Shorebird Conservation Plan, and Partners in Flight.
Additionally, the Nature Conservancy and the National Audubon Society have identified woodcock as a crucial species of management concern because it is an important species to the public.
"Hunters enjoy pursuing woodcock with dogs, and non-hunters are awed each spring by the courtship displays of males," Wurzbacher said. "They are a cryptic bird, preferring young forests and other early successional habitats for cover.

"This preferred habitat also is shared by other important animal species, and, subsequently, managing habitat for woodcock benefits a plethora of birds, mammals and reptiles, including popular species such as deer and wild turkey."
American woodcock are habitat specialists, preferring early forest stages, they regularly seek scrub/shrub or seedling/sapling habitat, comprised of dense cover. This range of cover on proper soils provides the habitat needs for woodcock, and it is the quality and availability of these habitats that determine population densities. Research has indicated that creating early successional forest habitat on suitable soils is beneficial in increasing populations of woodcock.
Timber harvesting is expected to begin on the area in the late summer of 2011. This will involve cutting of trees within 17 blocks, which are areas marked and designated for cutting. Logging will be done using a whole-tree harvest and chipping method. The cut trees will be moved to areas near the roadside, where they will be sorted by size and species. Sawlogs, good quality large logs of desirable species, will be moved from the site to provide raw material to sawmills for the production of hardwood lumber.
All other trees will be chipped on site, and the chips will be loaded onto trucks and transported to facilities for use in papermaking and manufactured panels. Harvesting is to occur during dry or frozen conditions, so work on the State Game Land can be expected during the summer and winter seasons, with the possibility of activity during periods of the spring or fall if conditions are appropriate.
"It is important to note that the Game Commission has inserted restrictions into the timbering contract to prohibit timbering-related activity on SGL 314 on all Saturdays from October through January, and all Saturdays during spring gobbler seasons," Wurzbacher said. "This was done to avoid conflicts with the peak hunting seasons.

"Other days that timbering activities will not be permitted are the first two days of regular firearms deer season, and Saturdays of all deer seasons, including muzzleloader and late archery, as well as junior hunting days."

Wurzbacher said visitors to this area may, at first, be concerned about the initial visual impact to the area. However, he urged visitors to remember that re-vegetation and growth on the sites is expected to occur quickly after cutting.

"The use of whole-tree harvesting for the project is designed to maximize the use and removal of woody material such as logs, trees and limbs from the site," Wurzbacher said. "This will enable land mangers to have easier access to treat areas with equipment so that the desired seedling, sapling, and shrub habitat conditions can be re-cut at 10- to 15-year intervals to maintain early successional habitats.

"Also, we plan to avoid cutting in many sensitive areas, such as streamside corridors, the Lake Erie shoreline north of Lake Road, and locations of unique habitat features."
Wurzbacher also emphasized that this project is unique from a number of perspectives: first, it is occurring on a State Game Lands identified as a critical habitat area for American woodcock, blue-winged warbler and other early successional dependent birds and animals; second, it is ambitious, and planned to impact a large landscape scale; and third, the use of whole-tree harvesting should allow for the maintenance of this important habitat type on a perpetual basis.