Two New Firearm Laws Now in Effect in Nevada
Assembly Bill 217 and Assembly Bill 282 went into effect on July 1.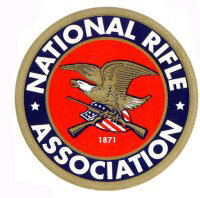 FAIRFAX, Va. –-(Ammoland.com)- Assembly Bill 217, introduced by Assemblyman John Ellison (R-33), allows residents of non-contiguous states to purchase long guns in Nevada.
It also allows Nevada residents to purchase long guns in non-contiguous states.
This legislation brings Nevada in line with the protections provided by the Firearms Owners Protection Act, which allows for the interstate sale of long guns by federally licensed firearms dealers.
Assembly Bill 282, introduced by Speaker John Oceguera (D-16), is a four-point omnibus gun bill. While this bill was initially problematic due to NRA-opposed language being inserted on the Assembly floor, the bill was rewritten in a joint legislative conference committee to benefit Nevada Concealed Carry Weapons (CCW) permit holders.
AB 282 will:
ensure that CCW permit holders' names and addresses remain confidential;
revise Nevada state law to allow carrying of any semi-automatic pistol, as with revolvers, once qualified for a CCW permit with a semi-automatic pistol;
allow carrying of firearms in Nevada state parks; and
statutorily mandate a background investigation (which is currently being done by all Nevada sheriffs) for CCW permit renewals for the purpose of reinstating the National Instant Criminal Background Check System (NICS) exemption for Nevada, thus ensuring that permit holders do not have to go through a point-of-contact check for every firearm purchased, as long as the CCW permit is valid.
About:
Established in 1871, the National Rifle Association is America's oldest civil rights and sportsmen's group. Four million members strong, NRA continues its mission to uphold Second Amendment rights and to advocate enforcement of existing laws against violent offenders to reduce crime. The Association remains the nation's leader in firearm education and training for law-abiding gun owners, law enforcement and the military. Visit: www.nra.org