USA Shooting Nominates Matt Emmons to the 2012 U.S. Olympic Team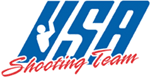 COLORADO SPRINGS, Colo. –-(Ammoland.com)- USA Shooting is pleased to announce that 2004 and 2008 Olympic medalist Matt Emmons (Browns Mills, N.J.) has qualified for a nomination to the 2012 U.S. Olympic Team pending approval by the United States Olympic Committee.
Upon approval, Emmons will be competing in his third consecutive Olympic Games in Men's 50m Rifle Three Position. Emmons was the Men's 50m Rifle Prone gold medalist in 2004 in Athens and the silver medalist in the same event at the 2008 Beijing Olympic Games.
He also placed in the top ten in Men's 50m Rifle Thee Position in 2004 and 2008. Emmons is working toward a bright future as he solidified a nomination for the 2012 U.S. Olympic Team following stellar performances in 2010 and 2011. Following the 2008 Olympic Games, USA Shooting adopted a point selection procedure for athletes to gain an Olympic nomination. Points are awarded based on competition performance at International Shooting Sport Federation (ISSF) World Cups and World Championships.
Emmons started off 2010 with an unprecedented three International Shooting Sport Federation (ISSF) Men's 50m Rifle Three Position gold medals. He began the season in Sydney, Australia with 1170 match points and 102.6 points in the final for a total of 1272.6 points. Emmons continued to dominate with a gold medal victory at the ISSF World Cup USA. He fired 1178 points and 98.6 points in the final for a total of 1276.6 points. He shot 598 match points and 104.1 points in the final for a total of 702.1 points. In the end of June, he upped his medal total with his third gold medal of the season at the ISSF World Cup in Belgrade, Serbia. Emmons led the pack with 1181 match points. He followed up his five point lead with 97.4 points in the final for 1278.4 total points.
Matt opted out of the ISSF World Cup Final in October of last year due to recovery from surgery. In September of 2010, he was diagnosed with thyroid cancer, and as a result had his thyroid removed. After only an eight-week recovery, he finished second at the USAS Winter Airgun Championships and thereby earned a place at two 2011 ISSF World Cups in Men's 10m Air Rifle. He continued to shine in February on the domestic scene, setting a new national of 1188 points in Men's 50m Rifle Three Position qualification at the Rocky Mountain Rifle Championship. Moreover, Emmons finished the three-position match with a 19.6 point margin over the silver medalist. His final score was 1188 points in day one, 1179 points in day two and 101.6 points in the final for a total of 2468.6 points.
Back in Sydney, Australia for the first ISSF World Cup of the 2011 season, Emmons brought home a silver medal in Men's 50m Rifle Three Position. At 1169 qualification points, Emmons was situated in the middle of the final. Facing a deficit of seven points after China's Qinan Zhu shot a commanding 1176 qualification points, Emmons fired 101 points in the final to outlast the rest of the field and finish with the silver medal. Shortly after, he shot the highest final of the ISSF World Cup USA with 101.2 points. Emmons finished qualification with 1172 points and scored 50.7 points in a shoot-off to earn the seventh position in the final. He shot his way up to fifth place and finished with 1273.2 total points to add to his U.S. Olympic point selection total.
National Rifle Coach Major Dave Johnson said, "Matt continues to overcome personal challenges and push the limits of the sport. In Australia he won a silver medal against many odds and earned a U.S. Olympic Team nomination. I expect him to contend for Men's 10m Air Rifle and Men's 50m Rifle Prone and I know he's passionate about reaching the Olympic podium again."
"I can't wait to have the opportunity to compete at the Olympic Games next year. I have a lot to work on between now and then, but I'm really looking forward to it. I'm also very thankful of the people who have helped move me along the path and help keep me at the top. I have to thank USA Shooting and the sponsors of USAS, the United States Olympic Committee, and my coach, Dave Johnson. Further, the sponsors of USAS play a vital role in helping the whole team achieve Olympic dreams. Without them, very little would be possible. I'd also like to thank my sponsors: ELEY, H&N, Anschutz and AHG, Gehmann, and Deerassic Park. Thanks for everything, let's go win more medals together!" said an enthusiastic Emmons.
USA Shooting would like to congratulate Matt Emmons on working hard to earn his 2012 Olympic nomination.
To learn more about Olympic shooting and Matt Emmons, please visit the USA Shooting website.
ELEYELEY is a Proud Sponsor of the USA Shooting Rifle and Pistol Teams: ELEY Limited, manufacturer of the world's most consistently accurate rimfire ammunition, has been the Official Sponsor and Official Supplier of .22 rimfire ammunition of the USA Shooting rifle and pistol teams since 2000. For more information on ELEY and their products, please visit www.eley.co.uk.
About USA Shooting
USA Shooting, a 501c3 non-profit corporation, was chartered by the United States Olympic Committee as the National Governing Body for the sport of shooting in April 1995. USA Shooting's mission is to prepare American athletes to win Olympic medals, promote the shooting sports throughout the U.S. and govern the conduct of international shooting in the country. Check us out on the web at www.usashooting.org and Facebook.