Virginia State Colleges Do Not Have the Authority to Ban Concealed Carry on Campus According to Attorney General Ken Cuccinelli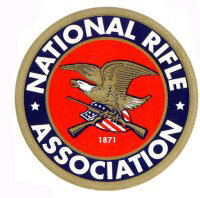 FAIRFAX, Va. –-(Ammoland.com)- In response to a question posed by state Senator Emmett Hanger (R- Mount Solon), Attorney General Ken Cuccinelli recently issued an opinion stating that state universities and colleges – such as the University of Virginia – do not have the legal authority to prohibit permit holders from carrying a concealed firearm for self-defense.
With his opinion found here, the Attorney General explains that where permit holders are lawfully allowed to carry may only be prohibited by law, not school policy.
AG Cuccinelli did however state that bans on open carrying may still be enforced based on trespassing laws.
Consistent with his recent opinion stating that self-defense is a valid reason for permit holders to carry in church, this most recent action enforces the fact that state agencies, such as public universities, do not have the authority to establish "policy" in direct violation of state law. Virginia does not expressly prohibit permit holders from carrying concealed for self-defense on university or college campuses.
While this opinion is good news for permit holders, the university or college still has authority over students and staff and actions could be taken to expel students or fire staff, should they violate the school's policy. Should the school want to make their policy law, they would then be forced to go through the complete administrative process to have an official regulation added to the Virginia Administrative Code.
At this time there is no action needed on your part, but continue to check your e-mail and www.NRAILA.org for updates.
This most recent opinion will without question lead to further debate on this issue and we will continue to keep you up to date on the situation.
About:
Established in 1871, the National Rifle Association is America's oldest civil rights and sportsmen's group. Four million members strong, NRA continues its mission to uphold Second Amendment rights and to advocate enforcement of existing laws against violent offenders to reduce crime. The Association remains the nation's leader in firearm education and training for law-abiding gun owners, law enforcement and the military. Visit: www.nra.org