Wilderness and Roadless Areas Release Act is Anti-Hunting Legislation
(H.R. 1581/S. 1087)
By David A. Lien
Board Member,
Backcountry Hunters & Anglers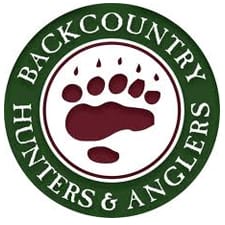 Joseph, OR –-(Ammoland.com)- When big game hunter Theodore Roosevelt became President, one of his first acts was to begin planning a national conservation policy.[1] Roosevelt, in fact, implanted the idea of conservation into our culture and enriched our future prospects with 230 million acres of designated public forests, wildlife refuges, parks, national monuments, and game ranges.[2]
TR would be turning over in his grave today at the prospect of H.R. 1581/S. 1087 (the Wilderness and Roadless Area Release Act of 2011), which if implemented would open more than 60 million acres of these backcountry lands to road construction, motorized recreation, mining, and oil and gas extraction.[3]
As BHA's (Backcountry Hunters & Anglers) founder (and Army veteran), Mike Beagle, says: "We believe in keeping public lands healthy and accessible. We believe in managing wildlife as a public trust and all native wildlife as a priceless resource. We believe in protecting the big, natural areas and natural functions that support our hunting and fishing heritage."

BHA member (and World War II Navy veteran) Bill Sustrich hit the nail on the head when he said, "From my own observations, I have seen nothing yet created by mankind that offers the degree of habitat protection that is achieved through wilderness [and roadless] designation."[4]
In places like Colorado, for example, 12 of the 15 most hunted game management units (the most productive ones) have over 100,000 acres of roadless backcountry. More than 70 percent of Colorado River Cutthroat trout habitat is in roadless areas. Build roads in these areas, and the elk migrations are hindered, the mule deer populations suffer, and the trout spawning habitat is negatively impacted. That means less hunting and fishing opportunity.[5]
In Idaho, roadless areas provide 68 percent of remaining bull trout habitat, and support 87 percent of bull trout strongholds. Similar examples exist everywhere roadless areas are found. California has some 4.4 million roadless acres, but also 40,000 miles of designated roads within the borders of its National Forests (for comparison, the circumference of the Earth is a mere 24,000 miles).[6]
While we understand the need for mining, oil development and other resource extraction activities on some federal lands, and even recognize the attraction (to some) of motorized recreation far from the glare of civilization, when our forefathers landed on our shores in the 17th century, 100 percent of the land was wilderness. Today, that figure has dwindled to less than 3 percent in the Lower 48 states, and H.R. 1581/S. 1087 threatens what little remains.
As the man whose visage is chiseled into Mount Rushmore once said, "I recognize the rights and duty of this generation to develop and use the natural resources of our land; but I do not recognize a right to waste them or to rob, by wasteful use, the generations that come after us."
Contact your Senator and Representative and ask them to vote NO on H.R. 1581/S. 1087.
[1] E. Donnall Thomas Jr. How Sportsmen Saved the World: The Unsung Conservation Efforts of Hunters and Anglers. Guilford, Connecticut: Lyons Press, 2010, p. 64.
[2] Hal Herring. "Today's sportsmen and sportswomen are a powerful force for conservation." Nature Conservancy: Autumn 2006.
[3] Andrew Christie. "Representative McCarthy, have you no shame?" The New Times: 5/4/11.
[4] Bill Sustrich. "Browns Canyon." Landscapes: December 2009, p. 5.
[5] Kirk Deeter. "Roadless Area Are Essential to Fly Fishing." Field & Stream: 7/12/11.
[6] Mark Clifford. "Off-road vehicles ruin the hunt." November 2007.
About:
Backcountry Hunters and Anglers: Our primary mission is to advocate for more wilderness protection. We favor the USFS Roadless Rule, but want all of those lands to be included within the 1964 Wilderness Act. We will always lend our name and support to potential wilderness bills, National Wildlife Refuge additions and National Monument designations that protect habitat for fish, wildlife, and native vegetation. All of these ventures will benefit the hunting and angling communities. Visit: www.backcountryhunters.org