Wisconsin Department of Natural Resources Outdoor Report July 28th 2011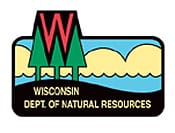 MADISON, WI –-(Ammoland.com)- Warm temperatures have continued to dominate the weather scene in Wisconsin this week, with most of the state also receiving some much needed rainfall, including some locally heavy rains in central and southern Wisconsin, which have lead to some rapidly rising and falling water levels on streams and rivers.
The warm weather continues to bring out large numbers of boaters to lakes and rivers, and conservation wardens are receiving many complaints of boats and personal water craft traveling too close to other boats. Water levels had dropped significantly on the Rock and Crawfish River and boaters are urged to use caution as several boats have been damaged by hitting rocks, but levels have risen some with recent rains. Water levels on the lower Wisconsin State Riverway also rose this week. The north has received just light and scattered rainfall in last few weeks and most streams and rivers are near their typical summer low levels. Most natural lakes are also at a low level and many of the flowages are beginning to experience a drop in water levels as well.
Angling success continued to be erratic, with bass providing the most consistent action. Largemouth were being found in thick cover, in the down wood, near the bog edges, in the thick lily pad beds and under mats of vegetation, with smallmouth a little more inconsistent as dropping water levels and warmer temperatures keeping theme on the move. Walleye success has been fair. With water temperatures still in the 80-degree range, many musky anglers have heeded the warnings and let up on fishing pressure. Panfish action has been generally good, with some decent catches of crappie, perch and rock bass reported, but bluegill retreating to deeper water and tough to find. In the south, anglers are having some luck on Beaver Dam area lakes with perch and walleye. Wisconsin River area anglers have been doing very well on catching northern pike, and anglers have still been catching channel catfish throughout the upper Rock and Crawfish rivers .
On Green Bay, walleye fishing continued to be good off Geano Beach on the west shore and Bayshore Park on the east. Perch fishing has improved some in Sawyer Harbor at Sturgeon Bay. On Lake Michigan, west winds last week dropped water temperatures as low as 45 degrees north of Two Rivers. But by the weekend, temperatures rose to 60 degrees at piers to 65 degrees in some lakeshore areas. Angler success out on the lake from most ports continued to be slow, with some chinook reported out of Manitowoc and Two Rivers and a mixed bag of coho, chinook, and lake trout out of Sheboygan and Port Washington. Racine and Kenosha trollers have been catching fewer coho, but more chinook, and rainbow trout.
Some very small spotted fawns are being seen again, indicating some late birthing still taking place. Similarly, some turkeys broods are being seeing with very small poults, indicating there was probably some late re-nesting. The fall shorebird migration is going strong with the peak of adults moving through the Wisconsin at this time. Good numbers of yellowlegs, least sandpipers, and other species are being seen at various wetlands.
Good numbers of swallowtail butterflies are being seen in some areas, while some are reporting fewer monarchs. Black caps are reaching their peak in southern Wisconsin, but large swarms of deerflies continue to make picking difficult.