Anti-Concealed Carry State Representative & Senate President To Hold Town Hall Meeting
Be There To Show Support For Your Right To Self Defense.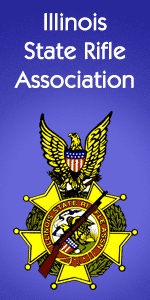 Illinois –-(Ammoland.com)- Anti-Concealed Carry State Representative Ann Williams will be holding a town hall meeting, together with the state senator for her district, Senate President John Cullerton on Wednesday, August 24, 2011 at 6:00 PM.
Williams was one of 52 state representatives who voted against HB148 – the concealed carry bill.
Williams, formerly a staff member in Lisa Madigan's Attorney General office, ran for the Illinois House on a platform including gun control and does not believe that you are responsible for your own self-defense, that is best left up to big government and dicey police response times.
John Cullerton rules the Illinois Senate with an iron hand, refusing to allow pro-gun bills originating in the Illinois Senate even to have committee hearings in the 97th General Assembly, including bills for concealed carry.
HERE IS WHAT YOU NEED TO DO TO SUPPORT YOUR RIGHT TO SELF DEFENSE:
No matter where you live, be sure to attend Representative Williams' and Senator Cullerton's town hall meeting. The town hall meeting will take place on Wednesday, August 24, 2011 at 6:00 PM. The location for the meeting is at Bell Elementary School, 3730 N. Oakley Ave, Chicago IL 60618. Be sure to wear your IGold t-shirts and hats if you have them.
Be prepared to politely engage our opponents and defend your right to protect your self and family against violent criminals. Ask directly: "Why won't you allow me to defend myself?"
Pass this alert on to your family and friends. Tell them to be there too.
Please post this alert link to any and all Internet blogs or bulletin boards.
If you're not a member of the ISRA, join today!
Please make a generous donation to the ISRA, today, so that we can continue the fight to preserve and protect your rights!
About:
The ISRA is the state's leading advocate of safe, lawful and responsible firearms ownership. Since 1903, the ISRA has represented the interests of over 1.5 million law-abiding Illinois firearm owners Visit: www.isra.org