Arizona Sandhill Crane Regulations Are Now Online
Applications accepted for limited hunts until Aug. 30.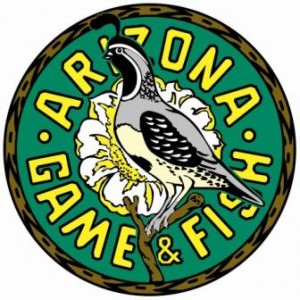 PHOENIX, AZ – -(Ammoland.com)- The Arizona Game and Fish Department has posted the 2011 Sandhill Crane Regulations, which includes the drawing information for limited hunts at www.azgfd.gov/rules.
Paper hunt-permit applications are now being accepted by mail only and must be received by Aug. 30, 2011.
Applications can be mailed to either P.O. Box 74020, Phoenix, AZ 85087-1052, or 5000 W. Carefree Highway, Phoenix, AZ 85086-5000.
Postmarks do not count, hand-delivered applications are not accepted, and there is no online application process available.
A 2011 hunting license is required to apply and can be purchased through the application process or in advance from any Game and Fish office, license dealer, or online at www.azgfd.gov.
Applicants are reminded to use the appropriate four-digit "hunt number" when filling out the application form and not the "open areas" game management unit number.
Printed copies of the regulations are anticipated to be in license dealers and Game and Fish offices statewide by Aug. 10.
The electronic version of the regulations is easily printable on two pages of standard paper as is the hunt application form, both available at www.azgfd.gov/rules.
Did you know?
Much of the habitat sandhill cranes inhabit is wetland and shallow marsh. In Arizona, these uniquely prehistoric looking birds can be enjoyed at the Willcox Playa Wildlife Area, Whitewater Draw Wildlife Area, and the Cibola National Wildlife Refuge. For those that wish to assure these habitats for cranes and other migratory birds for future generations, consider buying a state duck stamp and federal duck stamp.
These conservation stamps are not only works of art worth collecting; they are key funding sources for obtaining these critical habitats in Arizona and across North America.
The Arizona Game and Fish Department prohibits discrimination on the basis of race, color, sex, national origin, age, or disability in its programs and activities. If anyone believes that they have been discriminated against in any of the AGFD's programs or activities, including employment practices, they may file a complaint with the Deputy Director, 5000 W. Carefree Highway, Phoenix, AZ 85086-5000, (602) 942-3000, or with the Fish and Wildlife Service, 4040 N. Fairfax Dr. Ste. 130, Arlington, VA 22203. Persons with a disability may request a reasonable accommodation or this document in an alternative format by contacting the Deputy Director as listed above.