ATK to Feature Its Commercial and International Capabilities and Products at the 2011 Defense & Security Equipment International (DSEi) Trade Show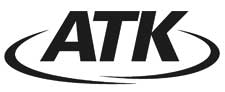 MINNEAPOLIS, Minn –-(Ammoland.com)-ATK (NYSE: ATK) announced that it will participate as an exhibitor at the 2011 Defense & Security Equipment International (DSEi) in London.
ATK will highlight a variety of capabilities and programs at the show, which will be held at ExCeL international exhibition and convention centre in London from September 13-16, 2011. ATK is located in stand S7-305.
DSEi provides ATK an opportunity to highlight its growing capabilities in several business areas, including its affordable precision approach that combines GPS guidance and fuzing into one package, transforming conventional 155mm artillery projectiles and 120mm mortar cartridges into precision munitions. ATK will also feature its recently-upgraded AAR-47 missile warning system which now provides enhanced protection through the detection of smaller-caliber weapon fire and rocket propelled grenades.
ATK's stand will include its Eagle Industries and BLACKHAWK! brand tactical gear and apparel for security, law enforcement and military personnel. In addition, ATK's Federal Premium and Speer lines of ammunition will be featured, including long range precision rifle; barrier defeating; non-toxic; short barrel carbine; and law enforcement high performance handgun service ammunition.
DSEi will allow visitors to learn about ATK's Advanced Anti Radiation Guided Missile (AARGM), fast becoming the air-to-surface weapon of choice for Destruction of Enemy Air Defense and strike missions. Also on display will be ATK's Guided Advanced Tactical Rocket (GATR) for fixed, rotary-wing, and unmanned aircraft platforms. GATR is a laser-guided 70mm precision system delivering extreme accuracy against both stationary and moving targets.
Visitors will see ATK's family of legacy and next-generation medium caliber Bushmaster® and automatic chain guns, ammunition, and integrated weapon systems. In addition, ATK will highlight its role as the leading supplier of U.S. and NATO small caliber ammunition, as well as Non-NATO munitions to U.S. and international security forces.
ATK will also feature fuzing solutions for air-dropped bombs and artillery projectiles in use around the world, tactical propulsion that includes technology to offer insensitive munitions (IM) capabilities to currently fielded systems, and lightweight composites for soldier systems.
Potential customers will have the opportunity to obtain information on ATK's light gunship platform, which integrates intelligence, surveillance and reconnaissance (ISR) sensors, fire control equipment, air-to-ground missiles and rockets, as well as the ATK M230LF, a link-fed LW30mm gun system. The light gunship capability package is the latest addition to ATK's Special Mission Aircraft product portfolio, which provides affordable, responsive and advanced capabilities to customer-preferred platforms. ATK's expertise includes outfitting various aircraft — including Cessna Caravans, Lockheed Martin C-130s, Bombardier Dash-8s, Hawker Beechcraft King Airs and others — with integrated ISR capabilities, fire control equipment and air-to-ground capability for conducting responsive defense, counterinsurgency, and border surveillance and security missions.
Media interested in more information about ATK can visit the ATK stand or contact ATK's on-site media representative: Amanda Covington (+1-801-678-9859). An online media kit is available at http://www.atk.com/DESi2011/ .
ATK is an aerospace, defense, and commercial products company with operations in 22 states, Puerto Rico, and internationally, and revenues of approximately $4.8 billion. News and information can be found on the Internet at www.atk.com.