California Bill To Raid Background Check Fund and Leave Gun Buyers Holding the Bag & Paying More
Urgent! It's Time to Call and Write the Governor on SB 819!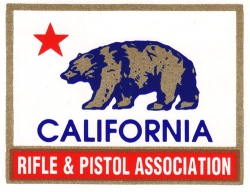 Sacramento, CA –-(Ammoland.com)-SB 819 passed out of the Assembly and onto the governor's desk.
This is our last chance to defeat SB 819! Please call, write, and/or email the governor and urge a VETO on SB 819.
Contact information for the governor's office is included below.
SB 819 – Redirection of Dealer Record of Sales Fee (DROS)
CRPA Position: Oppose
URGE THE GOVERNOR TO VETO SB 819
SB 819 would allow the state Department of Justice (DOJ) to raid the DROS and take "excess" money to pay for local enforcement of laws related to firearms possession.
The primary purpose of the DROS fee paid by every firearms purchaser is to fund the purchaser background checks performed by the Department of Justice. DROS fund fees are a fee for service and should be used for their intended purpose: background checks. The concern is that the DROS fund will be depleted and soon require an increased DROS fee for all firearms purchasers.
CRPA and NRA are working hard to defeat SB 819 from every angle. In addition to lobbying efforts, a law suit has also been filed by CRPA and NRA to block the illegal use of DROS fees as proposed by SB 819.
We need your help defeat SB 819 now. Use the collective power of your voices and take action now.
Make your voice heard at the state capitol! Don't let anti-gun legislation disassemble your firearms rights piece by piece!
GOVERNOR'S OFFICE CONTACT INFORMATION
Click to Email Governor Jerry Brown
Mailing address:
Governor Jerry Brown
c/o State Capitol, Suite 1173
Sacramento, CA 95814
Phone: (916) 445-2841
Fax: (916) 558-3160
About:
The California Rifle and Pistol Association "CRPA," founded in 1875, is dedicated to defending the rights of law-abiding citizens to responsibly use firearms for self-defense and the defense of their loved ones, for sport, and for all other legal activities. CRPA is the official state association of the National Rifle Association. A California non-profit association, CRPA is independently directed by its own Board of Directors. CRPA's members include law enforcement officers, prosecutors, professionals, firearm experts, the general public, and loving parents. CRPA has always worked to reduce the criminal misuse of firearms and firearms accidents, while actively promoting and organizing the competitive shooting sports and Olympic training programs in California. We are proud to say that many CRPA competitors are among the best in the world. Visit: www.crpa.org