California Votes Imminent on Several Bills Impacting Hunters & Gun Owners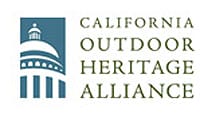 SACRAMENTO, CA –-(Ammoland.com)- California Outdoor Heritage Alliance can use your help in defeating the following bills which threaten your firearms freedoms:
1) AB 809 (Feuer), legislation which would require a permanent registry of long guns – including all shotguns and rifles. Under AB 809, those who purchase, or even transfer a shotgun or rifle will be required to permanently register that firearm by submitting their name, address, place of birth, phone number, occupation and sex to the California Department of Justice. AB 809 is on the Senate Floor and can be voted on asshells and gun early as next week.
2) SB 427 (De Leon) would redefine "handgun ammunition" to include many commonly used rifle rounds and allow for full implementation of AB 962 – an ammunition registration law passed in 2009, portions of which were recently ruled unconstitutional by the courts. Under the provisions of AB 962, mail order and internet sales of handgun and some rifle ammunition would essentially be banned given that all transactions must now be completed "face-to-face". Additionally, sportsmen and women would be forced to submit personal information when buying commonly-used sporting ammunition, even though they had already undergone an extensive background check with the purchase or transfer of a firearm. SB 427 is on the Assembly Floor and can be voted on at anytime.
3) SB 798 (De Leon) would allow local governments to adopt local ordinances regulating nearly all aspects of the sale and manufacturing of imitation firearms, BB devices, and air rifles – including those legally used for hunting wild turkey and small game – resulting in a patchwork of local ordinances creating mass-confusion amongst BB device owners and purchasers. SB 798 can be voted on at anytime.
Please contact your Legislator immediately and ask them to oppose these three unnecessary and intrusive measures. For more information regarding how to contact your Legislator, click here.
About:
The California Outdoor Heritage Alliance (COHA) is a partnership of conservation organizations, outdoor industry, other related interests and individuals who support science-based wildlife management and the preservation of our hunting rights in California. COHA is a 501(c)4 Political Advocacy organization dedicated solely to influencing legislative, regulatory and administrative policy decisions which promote wildlife conservation and our outdoor heritage. For more information about COHA, visit www.outdoorheritage.org.