Dave Sevigny Repeats With World Speed Shooting Limited Win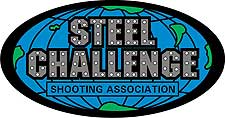 PIRU, Calif. –-(Ammoland.com)- Dave Sevigny of Smyrna, Ga. claimed the Limited division title at the Steel Challenge World Speed Shooting Championships in Piru, Calif. for the second year in a row.
Sevigny posted the fastest time on four of the eight stages on his way to a final time of 90.51 seconds which won him the division but also placed him eighth overall among all shooters in all divisions.
"Dave is one of the strongest iron sight shooters in the country and has really found his groove at the Steel Challenge where he is a regular contender, if not champion, in multiple events," said Mike Dalton, match director and one of the co-founders of the Steel Challenge.
Sevigny placed fifth overall in the match competing in Saturday's Open Pistol event with a time of 88.31, and second in Thursday's Open Rimfire Pistol with 70.18 seconds. His combined time in the three events (249.00 seconds) was enough to finish second in the Steel Master competition which is the 'Ironman' event of the Steel Challenge.
In the Limited competition, second place went to B.J. Norris of Tyler, Texas who won two stages and finished just 0.97 seconds behind Sevigny with a time of 91.48. Third place went to Nils Jonasson of Mesa, Ariz. with 96.43.
Rounding out the top five were Muneki Samejima of Mesa, Ariz. in fourth with two stage wins 96.72 and the 2004 World Speed Shooting champion, Japan's Tatsuya Sakai of Isehara, Kanagawa Prefecture who finished with a time of 99.71 seconds.
Celebrating its 30th anniversary this year, the Steel Challenge World Speed Shooting Championships has served as the unofficial proving ground for the latest shooting equipment and determined who within the shooting sports community is truly the fastest of the fast.
For more information on the Steel Challenge Shooting Association visit www.SteelChallenge.com, follow @SteelChallenge on Twitter, find Steel Challenge on Facebook (facebook.com/SteelChallenge) or visit the Steel Challenge blog (www.steelchallenge.posterous.com/).