Experience a Civil War Re-Enactment at Fort Wilkins Aug. 12-14 2011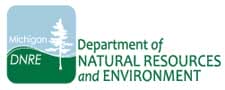 Michigan –-(Ammoland.com)- Fort Wilkins Historic State Park will host its annual Civil War re-enactment with special guests Battery D, 1st Michigan Light Artillery, the weekend of Aug. 12-14, 2011 the Department of Natural Resources announced today.
Battery D, a Civil War-era living history group, will pitch camp at the fort to recreate the volunteer artillery unit organized at White Pigeon in 1861. The group will interpret army life during the Civil War period, demonstrating artillery drills, cooking techniques and soldiers' pastimes.
The encampment will feature more than 25 costumed interpreters, a depiction of army barracks life, medical and undertaking demonstrations, drills, skits and full-scale artillery pieces – including 10-pound Parrott rifles (cannons) – along with army tents and authentic reproductions of mess gear, small arms and other period artifacts.
"During the Civil War encampment, history truly comes alive at Fort Wilkins," said DNR Park Supervisor Robert Strittmatter. "Hearing the cannon boom across Lake Fanny Hooe is an unforgettable experience that really sets the stage for the weekend. Once our visitors experience Battery D's performance, they come back year after year to see it time and again."
The event will be open to park visitors from 8 a.m. to dusk on Friday and Saturday, Aug. 12-13, and from 8 a.m. to 4 p.m. on Sunday, Aug. 14.
This event is sponsored by the DNR through the Michigan Historical Center and the Parks and Recreation Division, along with support from the Fort Wilkins Natural History Association (FWNHA). The FWNHA is a non-profit organization that provides support to Fort Wilkins Historic State Park. For more information, visit www.FortWilkinsNHA.
Located in Copper Harbor at the tip of the Keweenaw Peninsula, Fort Wilkins Historic State Park features a restored 19th-century military post with daily costumed portrayals of soldiers and their families and museum exhibits enlivened by the sights and sounds of army life 160 years ago. Fort Wilkins is one of 11 nationally accredited museums administered by the Michigan Historical Center, an agency within the Department of Natural Resources. Listed on the National Register of Historic Places, the outdoor museum is open daily from 8:30 a.m. until dusk through mid-October.
For further details, contact the park at 906-289-4215, (TTY/TDD711 Michigan Relay Center for the hearing impaired), or visit www.michigan.gov/historicfortwilkins. Camping reservations can be made on line at www.midnrreservations.com or by calling the DNR central reservation system at 800-447-2757.
The Recreation Passport has replaced motor vehicle permits for entry into Michigan state parks, recreation areas and state-administered boat launches. This new way to fund Michigan outdoor recreation opportunities also helps to support state forest campgrounds, trails and historic and cultural sites in state parks, and provides park development grants to local communities.
Michigan residents can purchase the Recreation Passport ($10 for motor vehicles; $5 for motorcycles) by checking "YES" on their license plate renewal forms, or at any state park or recreation area. Nonresident motor vehicles must still display a valid nonresident Recreation Passport ($29 annual; $8 daily) to enter a Michigan state park, recreation area or state-administered boat launches; these can be purchased at any state park or recreation area, or through the Michigan e-Store at www.michigan.gov/estore. To learn more about the Recreation Passport, visit www.michigan.gov/recreationpassport or call (517) 241-7275.
The Michigan Department of Natural Resources is committed to the conservation, protection, management, use and enjoyment of the state's natural and cultural resources for current and future generations. For more information, go to www.michigan.gov/dnr.