First Year Of Black Bear & Bobcat Online Reporting Site Successful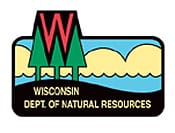 MADISON, WI –-(Ammoland.com)- The first year of an online site developed to collect reports of black bear and bobcat sightings from citizens produced more than 800 reports.
This information has been valuable in documenting presence and range expansion for both species, according to wildlife biologists.
"Given that black bears are common in the northern third of Wisconsin, we are taking a special interest in sightings within areas designated as 'occasional' or 'rare' on the distribution map," said Brian Dhuey wildlife surveys researcher with the Wisconsin Department of Natural Resources. Black bear population and distribution in Wisconsin information is available on the DNR website.
Black bears have been reported in 51 of Wisconsin's 72 counties in 2011 via the online reporting site. Of those 51 counties, 23 lie in the rare or occasionally sighted areas on the black bear distribution map.
"Many times these southern bears are young males that are dispersing after being emancipated from their mothers," said Linda Olver, DNR bear biologist. "However, we have also had reports of sows with young in both Iowa and Sauk counties."
Of the 550 black bear observations reported so far this year, 76 percent were lone bears. Only 24 percent of observations reported multiple bears; typically these groups are sow with cubs, sow with yearling, or multiple yearling bears seen together. Of the total observations, 81 percent occurred in April, May, or June.
In addition to location information, observers are asked about the observation site habitat. Most black bears are reported along roads/roadsides or in residential areas.
Play It Safe
Black bears are powerful wild animals. They can move with astonishing speed and should be treated with caution and respect. But wildlife officials say attacks by black bears on humans are very rare.
Olver has the following advice for people who may encounter a bear: "If a bear is near your home, wave your arms and make noise to scare the bear away from a safe position. If you find yourself unexpectedly close to a bear, back away slowly, do not turn and run. Go inside or take refuge in a vehicle and wait for the bear to leave. In most cases bears are attracted to homes because of easily available food found in bird feeders, pet dishes and garbage cans. If the bear has found food one or more times, it will likely return. When food is no longer available, the visits will likely stop."
Bobcat
More than 300 bobcats have been reported via the online reporting site by 170 individuals. Unlike black bears, bobcats are to be reported statewide. Bobcats have been reported in 56 of 72 counties (pdf). Only 8 percent of observations report sightings of multiple bobcats. Bobcats were observed in upland forests (30 percent of observations) followed by roads/roadsides (15 percent of observations) most frequently.
Trail cameras — often placed in the woods as scouting tools or as a hobby – accounted for 47 percent of bobcat observations. These photographs are especially valuable for documenting bobcats as they are secretive animals and tracking their distribution is often difficult. Photos of bobcats or black bears can be sent to wildlife management directly from the reporting form. All photos can be viewed on the department's trail camera gallery.
People can continue to report bobcat sightings statewide and black bear sighting in the southern one-third of Wisconsin. These reports are adding to biologists' knowledge of where these animals are calling home in Wisconsin.
FOR MORE INFORMATION CONTACT: Brian Dhuey (608) 221-6342 or Jes Rees (608) 221-6360.