Funding Available to Establish, Maintain Quality Grasslands for Wildlife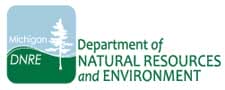 Michigan –-(Ammoland.com)- The Department of Natural Resources wants to remind landowners in the Saginaw Bay and River Raisin basins that federal funds are available through the U.S. Department of Agriculture to establish, improve and maintain quality grasslands for wildlife.
The $100,000 fund is available through matching grants.
"The timing of this announcement couldn't be better as we embark on our pheasant restoration initiative," said DNR Private Lands Coordinator Mark Sargent. "This money is available in all three of our priority areas and should help landowners turn idle or degraded land into quality upland wildlife habitat."
Landowners who are interested in improving their grassland habitat should contact their local USDA Service Center.
The Michigan Department of Natural Resources is committed to the conservation, protection, management, use and enjoyment of the state's natural and cultural resources for current and future generations. For more information, go to www.michigan.gov/dnr.