Conservation at Crossroads: Funding Cuts Could Jeopardize the Future of Hunting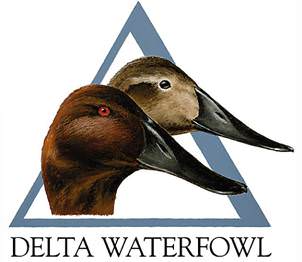 Bismarck, ND –-(Ammoland.com)- In recent months the catch-phrase "conservation at a crossroads" has been used to describe the future of our fish and wildlife resources in light of Congressional efforts to cut spending for key programs.
Anyone who's been paying attention knows there has never been a time conservation wasn't at a crossroads.
Sixty years ago Aldo Leopold wrote: "Despite nearly a century of propaganda, conservation still proceeds at a snail's pace. Progress consists largely of letterhead pieties and convention oratory. On the back forty we still slip two steps backward for each forward stride."
Even in Leopold's time, each significant victory in the battle to secure conservation programs was inevitably followed by dogged efforts to unravel them.
Conservation is always among the first items to be cut when budgets get tight, and frequently even when they're not. Congress' recent effort to prune conservation funding, while no surprise, is none-the-less puzzling because not only will the proposed cuts do almost nothing to reduce the debt, they could actually add to it by stifling economic growth.
Programs that create jobs and have a positive cash flow are worth supporting, and by that metric outdoor recreation is a wise investment. According to the 2006 National Survey of Fishing, Hunting and Wildlife-Associated Activity, annual expenditures for hunting and fishing totaled $76 billion, and the total economic impact of that spending was $192 billion.
Hunting and fishing directly support 1.6 million jobs and generate $11.6 billion in state tax revenues and $14 billion and federal tax revenues.
I'm not suggesting hunting and fishing will disappear if conservation funding takes a hit. They won't. But critical programs, once they're lost, are extremely difficult to restore, and over time the impact will be felt.
Congress spends a total of just $5 billion annually on conservation funding, which is about one-eighth of one percent of the federal budget. Putting $192 billion in economic activity at risk to save $5 billion is like shuttering a profitable business because the price of a first-class stamp goes up a penny.
The reductions recommended for the 2011 budget ended up being far less Draconian than first proposed, but we suspect the saber rattling of recent months was the prelude to more drastic measures, and each passing day confirms that fear.
As this is being written, the situation is changing daily, but the latest news from Washington suggests that budget-cutters want to zero out the $47.6 million annual budget for the North American Wetland Conservation Act (NAWCA) and make steep cuts to the Conservation Reserve Program (CRP).
If the U.S. breeding grounds continue to lose CRP and native prairie, duck populations will crash, putting the $2.3 billion waterfowl hunting industry and the almost 28,000 jobs it generates at risk. The prairies are wet today, but eventually they'll go dry, and without CRP, duck numbers will collapse, and their ability to rebound will be compromised.
The ongoing vilification of conservation will no doubt include renewed attempts to gut the Clean Water Act, along with cuts to federal fish hatcheries, grants to state wildlife agencies and the already-underfunded national wildlife refuge system.
In a 2003 article we reported the refuge system was "on a starvation diet" and was facing a $2 billion backlog in deferred maintenance and operations funding. Today that backlog has grown to $3.7 billion. Some 2.3 million acres are overrun with non-native invasive plants, and some $25 million a year is required to treat just a third of those acres.
Refuges support 27,000 jobs with $543 million in employment income, and attract 41 million visitors who spend nearly $2 billion a year in local communities–that's four dollars for every dollar invested.
So why would Congress indulge in such short-sighted tomfoolery as to risk $192 billion in economic activity to save $5 billion? Because it can.
Who's to blame? All of us. From conservation interests that believe white papers and other "letterhead pieties" are sufficient, to outdoor communicators blind to the issues most begging to be communicated, we all share the blame.
Those of us who haven't taken five minutes to email our Congressional delegation urging support of conservation funding can include ourselves on that list.
Dan Nelson is the outgoing editor of Delta Waterfowl magazine. His column appeared in the summer 2011 issue. Reach him at [email protected]
About:
Delta Waterfowl provides knowledge, leaders and science-based solutions that efficiently conserve waterfowl and secure the future for waterfowl hunting. Visit: www.deltawaterfowl.org