Hunting Season's Savings on the Premium Leica ER Riflescopes
Just in Time for Fall's Hunting Season.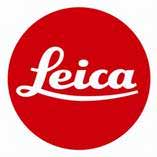 Allendale, NJ –-(Ammoland.com)- Leica is pleased to present its entire line of high performance Leica ER Riflescopes at new Value Pricing.
These field-proven, brilliant scopes are now more affordable than ever. Contact your authorized Leica dealer to get one for yourself today just in time for the 2011-12 hunting season.
Outstanding optical performance, precise and accurate mechanical adjustments, unsurpassed ruggedness, and now, highly competitive price points, make the ER Riflescopes the best value in high-performance riflescopes on the market today.
Known for brilliant optics and precision mechanics, the Leica ER Series riflescopes boast a best-in-class, 4-inch eye relief for safer shooting, especially with heavier calibers. The compact eyepiece design and generous straight tube space fore and aft provide mounting versatility.
The scopes' lenses are always ready for action thanks to Leica's high-tech AquaDura water- and dirt-repelling coating, which not only protects the glass but makes cleaning a breeze. Fitting easily into a hunter's rifle case or scabbard, the moderate-sized ER 2.5-10×42 and 3.5-10×42 are ideal for hunting rifles used in rugged, back-country hunting camps that require transport by horse or plane.
Featuring all the performance and durability you've come to expect from Leica, the premium ER Riflescopes are a must for hunters who enjoy taking their hunt to the extreme.
For more information, check out www.leica-sportoptics.com.