Iowa Committee Sets Aside Proposed Traditional Ammunition Ban for Newly Created Dove Hunting Season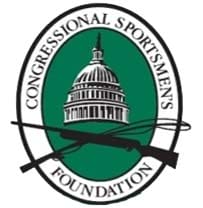 Des Moines, Iowa –-(Ammoland.com)- Sportsmen won the first round yesterday in a fight to stop the Iowa Natural Resource Commission (NRC) from imposing a traditional ammunition ban during the state's recently created dove hunting season.
The Iowa General Assembly Administrative Rules Review Committee met yesterday to review the NRC attempt to include a traditional ammunition ban in the final dove rule for Iowa's dove hunting season.
The Iowa Legislative Sportsmen's Caucus, led by Caucus Chairs, Sen. Dick Dearden and Rep. Rich Arnold, recently passed and Governors Sportsmen's Caucus Governor Terry Brandstad signed into law, legislation allowing dove hunting in Iowa.
In a bipartisan vote of 9-1, legislators rejected the NRC attempt to impose a lead ammunition ban and allow the legislature to act during the next legislative session to remove the ban from the final dove rule, and now Iowa's first dove season in nearly a century will proceed and will not include a traditional ammunition ban.
"The Administrative Rules Review Committee clearly demonstrated that an appointed commission cannot circumvent the intent of the legislature, especially when the commission fails to provide the biological justification to do so," said Chris Horton, Congressional Sportsmen's Foundation Midwestern States Director. "An undue burden on Iowa's sportsmen and women was lifted and we applaud the committee's decision."
During a NRC meeting last month intended to set bag limits and the length of Iowa's first dove season, commissioners passed a ban on the use of traditional ammunition while hunting doves. The same ban was overwhelmingly defeated in the Iowa legislature earlier in the year during deliberations on the new dove season and the commission attempted to usurp the Iowa legislature by imposing the rule.
A coalition of sportsmen's groups, including the Congressional Sportsmen's Foundation (CSF), Dallas Safari Club, Iowa B.A.S.S. Federation Nation, Iowa Firearms Coalition, Iowa Sportsmen's Federation, Mule Deer Foundation, Nation Rifle Association (NRA), National Shooting Sports Foundation (NSSF), Safari Club International (SCI), and U.S. Sportsmen's Alliance, urged the Administrative Rules Review Committee to defeat the attempt by the NRC to institute a lead based ammunition ban that would created an unjustifiable hurdle for Iowans to participate in the dove hunt.
In a letter (HERE) dated August 3, 2011, the coalition stated that, "In the absence of scientific justification, the question of whether to allow traditional shot to be used during the dove season becomes purely a social and economic decision better suited for elected officials and not an appointed commission."
According to a state natural resources staff study, the economic impact of this law allowing dove hunting will attract approximately 20,000 dove hunters and provide $6.9 million to state and local economies.