Louisiana Department of Wildlife Seeking Private Land to Lease for Public Dove Hunts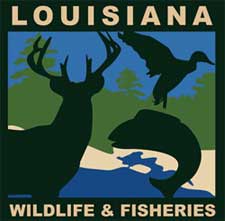 Louisiana –-(Ammoland.com)- The Louisiana Department of Wildlife and Fisheries (LDWF) is now seeking fields to lease from private landowners for the Sept. 3 opening of the 2011-12 dove season.
Since 1994, LDWF has leased fields for public hunting access on the opening day of dove season.
Suitable fields are recently harvested grain fields or freshly cut pastures that are 75 acres or larger. The fields should also be attracting large numbers of doves.
Lease payments vary based on the size of the field and range from $750 for a 75-acre field to $2,000 for fields over 500 acres.
The fields will be open to public dove hunting on Sept. 3 only and LDWF personnel will be present at the field to issue permits and monitor the hunt.
Hunters 16 years of age and older are charged $10 to hunt, while hunters 15 years of age and younger hunt for free.
Landowners seeking more information about the dove field lease program can contact Jeff Duguay at 225-765-2353 or [email protected]