Michigan Natural Resources Commission Names Work Group for Mentored Youth Hunting Program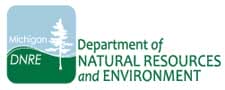 Michigan –-(Ammoland.com)- The Michigan Natural Resources Commission (NRC) has named a six-member ad hoc committee to bring back recommendations to the NRC later this year for specific rules for the new Mentored Youth Hunt program.
The program was established under a law signed by Governor Rick Snyder earlier this year.
The six members serving on the committee are:
– Tyler Goode of St. Clair Shores, a youth representing Pheasants Forever
– Jonathon Kneiper of Chesaning, a youth representing the National Wild Turkey Federation
– Emily Caretti of Warren, a youth representing the Michigan Trappers & Predator Callers
– Vic Ouellette of Gaylord, representing hunter education instructors
– Peter Wyckoff of Ann Arbor, representing Ducks Unlimited
– Liz Roxberry of Lansing Representing the Michigan United Conservation Clubs
NRC Commissioner John Matonich of Davison will chair the committee.
The committee is charged with recommending specific rules that may be necessary to participate in mentored youth hunting, developing program evaluation and evaluating the effectiveness of current youth hunting opportunities.
The committee also will develop an informal survey designed to collect public input on its charges and other topics related to youth hunting.
"We wanted to include youth representation on this committee because this entire program is geared toward getting more Michigan youth involved in hunting and fishing," said NRC Chair Tim Nichols.

"Their input, experiences and perspectives will be invaluable to this process, and we will be looking to include youth involvement in other natural resources management issues in the future."
The Hunter Heritage legislation opens opportunities for hunters under the age of 10 to participate in Michigan's hunting seasons in conjunction with the mentored youth hunting program under development by the NRC. The legislation also created the Mentored Youth Hunting license.
"This program addresses one of my four priorities as DNR director – to stabilize and reverse the decline in participation in outdoor recreation in Michigan," said DNR Director Rodney Stokes.

"Along with the NRC, I look forward to the work of this committee, especially the perspective of the youth."
The Youth Mentored Hunt program will be ready for the 2012 hunting seasons, with the licenses available for purchase by March 1, 2012, the start of the new license year.
The Michigan Department of Natural Resources is committed to the conservation, protection, management, use and enjoyment of the state's natural and cultural resources for current and future generations. For more information about the department, go to www.michigan.gov/dnr.