Michigan NRC Approves Waterfowl Season Dates for 2011-12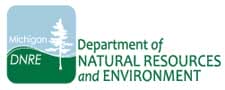 Michigan –-(Ammoland.com)- Michigan duck hunters will again enjoy a 60-day season this year as the Natural Resources Commission approved upcoming waterfowl seasons at its August meeting Thursday.
Duck season will begin Sept. 24 in the North Zone (Upper Peninsula) and run through Nov. 18, then re-open Nov. 24-27.
In the Middle Zone, duck season is set for Oct. 1 – Nov. 27 and Dec. 3-4.
In the South Zone, the season is Oct. 8 – Dec. 4 and Dec. 10-11.
The seasons were established under the federal framework through consultation between the Department of Natural Resources and the Citizens Waterfowl Advisory Committee.
Bag limits are unchanged from last year. Hunters may take up to six ducks daily with no more than four mallards (no more than one of which may be a hen), three wood ducks, two redheads, two scaup, two pintails, one canvasback and one black duck.
The early Canada goose hunting season begins statewide Sept. 1 and runs through Sept. 10 in the North Zone and in Saginaw, Tuscola and Huron counties; and through Sept. 15 in the rest of the state. The daily bag limit is five.
The regular Canada goose seasons – with the exception of designated goose management units (GMU) are Sept. 17 – Oct. 31 in the North Zone; Oct. 1-8 , Nov. 24-27 and Dec. 3-4 in the Middle Zone; and Oct. 8 – Nov. 10 and Nov. 24 – Dec. 4 in the south zone. The daily bag limit is two.
The goose seasons in the Saginaw County GMU and the Tuscola/Huron GMU are Oct. 8 – Nov. 10, Nov. 24 – Dec. 4, and Dec. 31 – Jan. 29. The daily bag limit is two.
The seasons in the Allegan County GMU are Nov. 12-30, Dec. 10-20, and Dec. 31 – Jan. 14. The daily bag limit is two.
At Muskegon Waste Water GMU, the seasons are Oct. 11 – Nov. 13 and Dec. 1-11. The daily bag limit is two.
The late goose season – in the South Zone only – is Dec. 31 – Jan. 29. The daily bag limit is five.
Hunters may take 20 snow, blue or Ross' geese daily and one white-fronted goose and one brant during the regular and late seasons in respective zones or GMUs.
Continental duck populations increased 11 percent from 2010 as a result of exceptionally good wetland conditions in the mid-continent prairie and parkland regions. Most duck species are above their long-term averages. However, about 75 percent of Michigan's mallard harvest is from ducks produced in the Great Lakes region. Michigan's mallard population was down 34 percent this year from 2010 and 40 percent below the long-term average. Therefore despite very good predictions for continental fall duck flights, Michigan duck hunters will likely encounter fewer ducks, especially mallards, this season.
Michigan's Canada goose harvest is derived from primarily three flocks, including local giant Canada geese, the Mississippi Valley Population (MVP), and the Southern James Bay Population (SJBP). Michigan's giant Canada geese make up approximately 70 percent of the state's goose harvest. Michigan's Canada goose population estimate is down about 42 percent from last year. The MVP and SJBP flocks breed largely on Hudson Bay, Ontario, and account for the majority of Michigan's migrant goose harvest. MVP numbers are significantly down this year and SJBP numbers are similar to last year and remain stable. In general, goose hunters are likely to see smaller numbers of Canada geese throughout Michigan's goose hunting seasons; however some local areas have good giant Canada goose numbers and will provide excellent opportunity.
For more information on waterfowl hunting in Michigan, go to www.michigan.gov/hunting and click on Waterfowl.
The Michigan Department of Natural Resources is committed to the conservation, protection, management, use and enjoyment of the state's natural and cultural resources for current and future generations. For more information, go to www.michigan.gov/dnr.