Michigan Reserved Managed Waterfowl Area Hunt Applications on Sale through Aug. 28 2011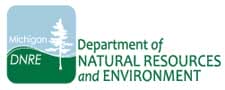 Michigan –-(Ammoland.com)- The Department of Natural Resources reminds hunters that applications for reserved hunts on managed waterfowl areas will be accepted from Aug. 1-28.
Reserved hunts are held both mornings and afternoons of the opening weekend of the waterfowl hunting season at Fish Point, Harsens Island, Nayanquing Point and Shiawassee River State Game Areas.
These reserved hunts offer a great opportunity for waterfowl hunters to have a guaranteed hunting spot on one of the first two days of the duck hunting season, at some of the best duck hunting areas in the state.
The maximum party size is four hunters. For morning hunts and the second-day afternoon hunts, successful applicants must have appropriate licenses and stamps and be accompanied by one to three other appropriately licensed hunters. Youth have a special opportunity because the opening-day afternoon hunts are for those 16 and under. Successful applicants for the opening-day afternoon hunts can have up to two adults who are 18 years of age or older with appropriate licenses and they must have at least one youth 10 to 16 years of age with the appropriate license.
Reserved goose hunts for the mornings of waterfowl hunting opening weekend are also available at the Shiawassee National Wildlife Refuge.
Waterfowl reserved hunt applications, which cost $4, are available at all license agents or online at www.michigan.gov/huntdrawings. Hunters may only apply once. Drawings results will be posted at www.michigan.gov/huntdrawings on Sept. 19.
Hunters have an additional opportunity to get a reserved waterfowl license by applying for the 2012 Pure Michigan Hunt drawing. Each application is $4 and you may apply as many times as you like. Three lucky winners will receive a hunt package that includes a reserved waterfowl, elk, bear, turkey, and antlerless deer license. For more information, go to www.michigan.gov/puremichiganhunt. Season dates and regulations have not yet been established for the 2012 hunting seasons.
The Department of Natural Resources is committed to the conservation, protection, management, use and enjoyment of the state's natural and cultural resources for current and future generations. Learn more at www.michigan.gov/dnr.