Mossberg Introduces 500 Thunder Ranch Shotgun
Designed In Conjunction with Renowned Personal Defense Instructor, Clint Smith.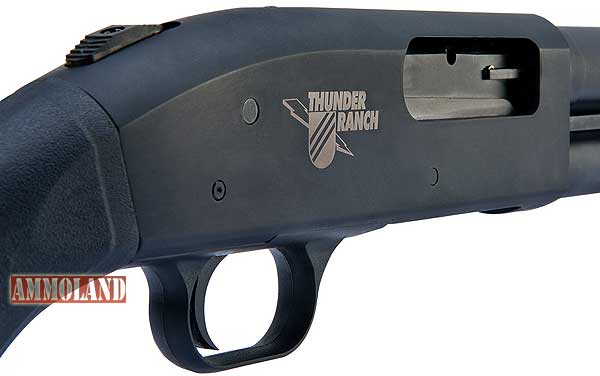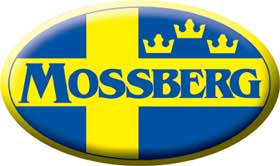 North Haven, CT –-(Ammoland.com)- North Haven, CT – For decades, the legendary Mossberg 500 pump-action shotgun has been selected by the military, law enforcement agencies and civilians worldwide for its rock-solid durability and superior reliability; simply known as a tool that you can count on.
A similar tenet is expressed by Marine Corps veteran and former SWAT team member, Clint Smith, who serves as President and Director of Thunder Ranch training facility in Lakeview, Oregon.
When discussing the school's doctrines, Smith emphasized, "We provide our students with functional and logical defensive tools that they can confidently use." The newly-introduced, well-designed 500 Thunder Ranch shotgun is the culmination of Smith's life experiences and Mossberg's dedication to build dependable and innovative firearms.
At the core of the 500 Thunder Ranch shotgun is the field-proven 500 pump-action platform with non-binding twin action bars, positive steel-to-steel lock-up and anti-jam elevator for smooth, reliable operation.
This compact 12-gauge features an 18.5-inch barrel and shortened synthetic stock with a 12.75-inch length of pull. The decreased overall length of 37 inches provides for added maneuverability in close quarters and for proper fit with use of tactical vests or gear. A fixed cylinder bore delivers optimal pattern densities and the machined stand-off barrel design can be used for breaching. For faster target acquisition, the barrel has a simple white dot sighting system. Convenient tri-rail Picatinny fore-end provides for the easy addition of tactical lights and accessories.
All exposed metalwork has a non-reflective matte blue finish and the durable stock and fore-end feature a matte black finish and sling swivel studs. Completing this tactical shotgun package is a handy, black padded sling; 6-round total capacity; 2 ¾ and 3-inch shell capability; and the distinctive Thunder Ranch logo engraved on the receiver.
"The new Mossberg 500 Thunder Ranch shotgun holds true to the doctrines and traditions of Thunder Ranch," stated Smith. "Our goal is to provide individuals with the practical tools and defensive training that they need to defend their families and homes. Heidi and I are proud to work with Mossberg in the design of this effective, yet affordable tool."

"Thunder Ranch has earned the reputation as one of the leading firearms training facilities in the world for military, law enforcement and private citizens," commented Tom Taylor, Vice President of Sales and Marketing for O.F. Mossberg & Sons, Inc. "With the proven performance of the Mossberg 500 as the base platform, Clint provided us the necessary criteria to develop a defensive shotgun worthy of the Thunder Ranch name."
Protect yourself and your home with a shotgun that you can depend on. Visit your local Mossberg dealer today, to see the complete line of Mossberg tactical shotguns including the ultimate in home defense, the 500 Thunder Ranch.
Mossberg 500 Thunder Ranch Shotgun Specifications:

ITEM
TYPE
GAUGE/ CHAMBER
CAPACITY
BARREL/

FINISH

SIGHTS
CHOKES
OVERALL LENGTH
LOP
STOCK/FINISH
APPROX WEIGHT
MSRP
52133
500

Pump

12 ga

3 in

5+1
18.5 in

Stand-Off

White Dot
Cylinder Bore
37 in
12.75 in
Synthetic

Matte Black

6.88 lbs
$460
Thunder Ranch is a registered trademark of Thunder Ranch, Inc.
About O.F. Mossberg & Sons, Inc.
Founded in 1919, O.F. Mossberg & Sons, Inc. is the oldest family-owned firearms manufacturer in America, and is the largest pump-action shotgun manufacturer in the world. Leading the way with over 100 design and utility patents to its credit, and standing as the first ISO 9001 Certified long-gun manufacturer, Mossberg is considered to be one of the most innovative firearms manufacturers in U.S. History. For more information on commercial, special purpose, law enforcement and military shotguns, rifles and accessories, please visit their website at www.mossberg.com.