New Jersey Migratory Bird Hunting Season Information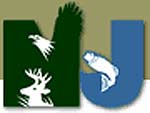 Trenton, NJ –-(Ammoland.com)- An article about the upcoming 2011-2012 migratory bird seasons has been posted on the NJDEP Division of Fish and Wildlife website.
Waterfowl biologist Ted Nichols provides detailed information on the population status of the state's waterfowl species and how the waterfowl seasons are affected by population status.
Among significant changes this year will be the duration of the woodcock season (increased from 24 to 36 days) and the brant season, which will be closed during part of the duck season in all zones.
The bag limits for the various duck seasons are noted, as is information on Canada and light goose seasons.
The article can be viewed at www.njfishandwildlife.com/artmigratory11.htm on the division's website.