New Jersey Proposed Game Code Amendments Approved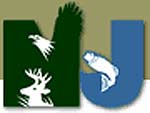 Trenton, NJ –-(Ammoland.com)- The NJDEP Division of Fish and Wildlife is informing the public that the NJ Fish and Game Council has approved all proposed amendments to the 2011 – 2012 Game Code.
The Game Code governs the activities relating to the taking of wildlife classified as game animals, game birds, or furbearers.
The approved amendments included, but were not limited to, the following:
The addition of five days to the rabbit and hare hunting season
A statewide closure of the bobwhite quail season, with the exception of the Greenwood and Peaslee WMAs and existing semi-wild and commercial shooting preserves
The elimination of separate black bear hunting seminars as bear hunting will now be included in the regular hunter education classes
The creation of special black bear farmer permits
The addition of a second Saturday to the fall turkey hunting season
Expansion of the early bow and arrow-only coyote and fox season, and regular coyote and fox season dates
Removal of the requirement for youth hunters to take an antlerless deer before an antlered deer during the early fall bow deer season
Inclusion of five additional deer management zones (DMZ) into the Antler Point Restriction program
Creation of a new deer regulation set, 3a
Boundary changes to DMZs 19, 23, 25 and 65
The Game Code amendments will be incorporated into this year's hunting season regulations which are published in the Hunting Issue of the NJ Fish and Wildlife DIGEST. The 2011 Hunting Digest will be available at license agents the first week of September and on this website at the end of August.
For more information on the Game Code amendments, including a link to the full proposal document, visit http://www.njfishandwildlife.com/news/2011/gamecode11-12_approved.htm on the division's website.