NRA Electronic Target System Coming to the Illinois State Rifle Association Range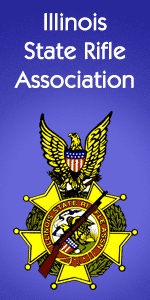 Illinois –-(Ammoland.com)- The National Rifle Association has developed a program to increase awareness of Electronic Target Systems and their use for recreational shooting.
Come to the Illinois State Rifle Association Range to shoot your new firearm, sight-in your rifle, or get in some practice on this state-of-the-art electronic target equipment!
You will even get a print-out of your target and score to show off to your friends and family.
Please note, you must bring your own firearms and ammunition. All calibers will be allowed with the exception of .50 bmg.
The systems will be set up for a 5 shot exercise. The following target types will be available:
100 yard rifle targets
Deer target
Boar target
25 yard pistol targets
Event Details:
Saturday, August 20, 2011
Illinois State Rifle Association Range
1589 North 7000 W Road, Kankakee, Illinois
Event time: 10 am – 5pm
To pre-register please click here! or call us at (877) 672-7264.
About:
The ISRA is the state's leading advocate of safe, lawful and responsible firearms ownership. Since 1903, the ISRA has represented the interests of over 1.5 million law-abiding Illinois firearm owners Visit: www.isra.org