Pennsylvania Game Commission & RMEF Partnership Helps Elk And Other Wildlife
Domtar Paper Mill provides mix to fix soils.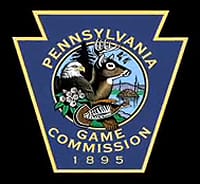 Pennsylvania –-(Ammoland.com)- Pennsylvania Game Commission Executive Director Carl G. Roe today said that the Rocky Mountain Elk Foundation (RMEF) continues to be an important partner on many projects to improve elk and wildlife habitat in northcentral Pennsylvania, and 2011 stands to be no different than previous years.
"This year's project on State Game Land 311 will improve 42 acres where previous coal mining from decades ago destroyed the top soils," Roe said.

"Past mining left this area a barren and damaged landscape that did not support much wildlife or wildlife habitat. Additional funding comes from the Domtar Paper Mill, and the Game Commission funds."
According to Dennis Dusza, Game Commission Northcentral Region director, it costs about $3,000 per acre to improve these damaged landscapes by bringing in the paper mill soil additive, which consists of wood fibers and lime that are a waste product in the paper manufacturing process. The soil additive is chisel-plowed into the sites, seeded and fertilized.
"Domtar is willing to do these projects with the Game Commission in cooperation with RMEF for partial reimbursement of its costs," Dusza said. "This year's project will result in 42 additional acres being improved with the high-alkaline soil additives. RMEF will pay $45,000 this summer.

"Domtar Paper Mill matches the RMEF funds with $76,000 worth of labor and materials being spent to upgrade the pH of the soils, and the Game Commission will add $5,000 of its own land management funds to the project."
The Domtar Paper Mill has been involved in a cooperative effort to improve poor soils and create wildlife habitat on State Game Lands since 1997.
"It gives us much satisfaction that we have made a beneficial, positive and lasting impact toward improving the wildlife habitat of our region," said Andy Redmond of Domtar-Johnsonburg Mill.
By September, these 42 acres – which are spread out in four different locations on SGL 311 – will be treated to produce high-quality clovers, legumes, grasses and some grain crops for elk and other wildlife to feed on for years to come.
"Elk, wild turkeys, whitetail deer and black bear heavily use these sites," Dusza said. "Some cottontail rabbits and numerous species of furbearers and non-game wildlife, such as songbirds, other mammals and even aquatic life and reptiles and amphibians, benefit from these improved soils."
Roe noted that, over the past decade, RMEF funding has improved more than 110 acres on SGL 311, including some sites that were improved with the RMEF/Paper Mill cooperative project.
"Some of these areas improved with RMEF funding continue to have great herbaceous cover on them and the soil pH is more balanced, making it more conducive to planting vegetation beneficial for all wildlife," Roe said. "Prior to these projects, the soil had pH levels that were not sufficient for growing plants for wildlife habitat. Today, when hunters and others visit SGL 311, there are nearly 200 elk grazing on these improved acres."
This June, in just the first week of mowing these openings, Game Commission employees reported seeing more than 20 fawns, three elk calves, a number of rattlesnakes in some locations, and numerous broods of young turkeys. Agency biologists captured six additional elk calves and fitted them with radio collars as part of the elk population research project.
"The Game Commission mows these herbaceous openings at least once per summer to keep the grasses and clovers young and tender," Dusza said. "This makes it better for insects, such as grasshoppers, which in turn feed turkeys and grouse that live in the adjacent forested areas. The tender grasses and legumes also are a favorite of deer and rabbits.

"Over the past 15 years, RMEF also assisted with funding land purchases of some of the tracts of SGL 311. Today, nearly 3,100 acres are spread out in the Winslow Hill area of Benezette Township, Elk County, making up SGL 311. Those acres border the Elk State Forest, which is more than 200,000 acres and provides food, cover, water and space for elk and other wildlife."
The Moshannon, Sproul and Susquehannock state forests, along with SGLs 14, 34 and SGL 321, all are adjacent lands that add up to nearly one million acres of public lands for elk and other wildlife to use. RMEF-funded projects have helped to create and improve herbaceous openings through these areas where elk and many big woods species of Pennsylvania wildlife thrive.
"RMEF is proud to play a significant role as a conservation partner in Pennsylvania elk range, along with the Game Commission and the Department of Conservation and Natural Resources Bureau of Forestry," said Dave Ragantesi, RMEF senior regional director. "Our long-standing partnerships have helped conserve and enhance more than 14,000 acres of habitat, and we look forward to a continued working relationship in which the elk, other wildlife and the citizens of the Commonwealth will benefit."

"Hunters and others can be thankful for such a good conservation minded organizations such as RMEF," said John Dzemyan, Game Commission Land Management Group Supervisor, who oversees this habitat work on State Game Lands. "They have been and they remain an important and active partner in Pennsylvania's Elk Management Program with emphasis on wildlife habitat for elk and all species of wildlife that live in Pennsylvania Elk management areas."
For more information on RMEF, visit www.rmef.org, or the Pennsylvania RMEF chapter's website at www.pennsylvaniarmef.org.