Smith & Wesson's Sarabia Repeats As Steel Challenge Junior Champion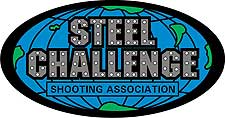 PIRU, Calif. –-(Ammoland.com)- Team Smith & Wesson's 14-year-old shooting phenom, Janae Sarabia of Lompoc, Calif., claimed the Junior title for the second year in a row at the Steel Challenge World Speed Shooting Championships in Piru, Calif. for the second year in a row.
Sarabia competed in three events during the three day competition with her top time coming in the Women's Open competition where she once again finished third overall with a time of 114.38 seconds. In the Limited division competition, Sarabia placed fourth with153.73 and in the Open Rimfire Pistol event she finished fifth with 95.62.
Her combined time in all three events, 363.73 seconds, put her fourth in the women's Steel Master competition.
"Janae is one of the most talented junior shooters in Steel Challenge competition and is sure to be a contender for the overall women's title in the years to come," said Mike Dalton, match director and one of the co-founders of the Steel Challenge.
Placing second among the juniors at the Steel Challenge was Joseph Fischer with 132.18 seconds. Third place went to another 14-year-old Team Smith & Wesson shooter, Rachel Crow of Antioch, Calif. who finished with 138.79 seconds in the Open Revolver contest.
Rounding out the top five were Team Smith & Wesson's Molly Smith of Cambria, Calif. in fourth shooting a time of 141.99 seconds in the Iron Sight Revolver contest and Alexis Rodriguez of Dripping Springs, Texas with 146.32 seconds in the Open Pistol division.
Celebrating its 30th anniversary this year, the Steel Challenge World Speed Shooting Championships has served as the unofficial proving ground for the latest shooting equipment and determined who within the shooting sports community is truly the fastest of the fast.
For more information on the Steel Challenge Shooting Association visit www.SteelChallenge.com, follow @SteelChallenge on Twitter, find Steel Challenge on Facebook (facebook.com/SteelChallenge) or visit the Steel Challenge blog (www.steelchallenge.posterous.com/).