Winchester Athlete of the Month – Rachael Heiden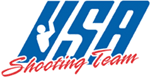 COLORADO SPRINGS, Colo. –-(Ammoland.com)- Rachael Heiden (Clinton, Mich.) may still be a junior category shooter, but that certainly isn't reflected in her scores.
Heiden competes at a world-class level and hasn't let her age stop her from winning two international medals in the last two months.
At the 2011 International Shooting Sport Federation (ISSF) World Cup in Beijing, Heiden fired 73 out of 75 match targets to tie the junior world record.
Despite windy conditions, she shot 16 targets in the final to finish with 89 targets for the silver medal. Yet, her most recent and lustrous accomplishment came in the beginning of July at the 2011 ISSF World Cup in Gaj Maribor, Slovenia. With 72 out of 75 match targets, she maintained a cool head to shoot 23 targets in the final for the gold medal victory.
National Shotgun Coach Bret Erickson commented on her success of late as he said, "Rachael had a fantastic showing in Slovenia to win the gold. Despite shooting in poor light, she put up a superb final. She is a hard-working athlete and has made herself as a front runner for the 2012 Olympic Team."
Heiden, an Olympic Training Center Resident Athlete and University of Colorado at Colorado Springs senior, is no stranger to hard work. Heiden, who graduated high school at a young age due to advanced homeschooling, is only 20 years old, yet a senior in college.
When asked about her Winchester Athlete of the Month nod, Heiden said, "I am honored. I can't thank everyone enough for helping me to get to this point. There are still things I need to work on, but I'm looking forward to the remaining competitions this year!"
USA Shooting would like to congratulate Rachael Heiden on a terrific ISSF season thus far and wish her good luck at the ISSF World Clay Target Championships in Belgrade.
Catch all the latest updates and follow your team on USA Shooting's Facebook Page.
Winchester Ammunition is a Proud Sponsor of the USA Shooting Shotgun Team: Winchester® Ammunition has been the exclusive ammunition sponsor and supplier of the USAShooting Shotgun Team since 1999. Members of the 2008 shotgun team brought home four medals from Beijing using Winchester AA International Target loads. Winchester is an industry leader in advancing and supporting conservation, hunter education and our country's proud shooting sports heritage. For more information about Winchester and its complete line of products, visit www.winchester.com.
About USA Shooting:
USA Shooting, a 501c3 non-profit corporation, was chartered by the United States Olympic Committee as the National Governing Body for the sport of shooting in April 1995. USA Shooting's mission is to prepare American athletes to win Olympic medals, promote the shooting sports throughout the U.S. and govern the conduct of international shooting in the country. Check us out on the web at www.usashooting.org and on Twitter at twitter.com/USAShooting.