Wisconsin Early Canada Goose And Mourning Dove Seasons Open Sept. 1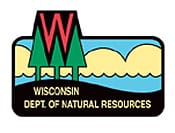 MADISON, WI –-(Ammoland.com)- – As September approaches so do the first fall hunting opportunities — the early Canada goose and mourning dove seasons.
The early Canada goose season in Wisconsin runs Sept. 1-15 statewide. The dove season runs Sept. 1 – Nov. 9 statewide.
The early Canada goose season is made possible by the historic growth of local giant Canada goose populations. Wisconsin's breeding population was up 12 percent this spring with 176,095 geese counted during the spring waterfowl survey. Harvest of Canada geese in the early season now amounts to one-third of the total annual Canada goose harvest in Wisconsin.
"The early season provides additional and ample opportunities for our goose hunters and directs harvest pressure toward these locally nesting geese," said Kent Van Horn, migratory game bird ecologist for the Department of Natural Resources.
The early season daily bag limit is five birds. In addition to the standard small game hunting license and state and federal waterfowl stamps, participation requires a $3 early Canada goose permit and HIP certification. Registering for HIP (the federal Harvest Information Program) is free and can be done at any DNR service center or licensing sales agent. The national HIP registry allows biologists to more accurately survey hunters about important harvest information and participation.
There are no "zones" or "subzones" during the early season. The hunt is statewide regardless of what area hunters may hold a permit for during the regular goose season.
Wisconsin's resident geese often change feeding and movement patterns this time of year, biologists say.
"Hunters who scout prior to the hunt and stay mobile during the season give themselves the best chance for success," said Van Horn.
Dove season details and safety tips
Mourning doves are one of the most abundant and widely distributed birds in Wisconsin and throughout North America and populations are stable and slowly growing, Van Horn said. On average, about 14,000 Wisconsin hunters harvest 140,000 mourning doves each year. As with Canada geese, mourning dove hunters should benefit from scouting to see where birds are flying as they move between roosts, water and feeding areas.
With a holiday weekend quickly following the opening of these hunts, there likely will be large numbers of people spending time outdoors.
"We encourage everyone to respect each other's interests," said Van Horn.
Dove hunters also must be HIP certified to be in compliance with state and federal law. This free and easy certification can be requested when purchasing a small game hunting license.
The national HIP registry allows biologists to more accurately survey hunters about important harvest information and participation.
Dove hunting regulation and safety reminders:
Doves are migratory birds so hunters must use a plugged shotgun with a capacity not to exceed 3 shells in the magazine and chamber combined.
Nontoxic shot is required to hunt doves on all DNR managed lands.
Avoid shooting at doves near power lines or shooting horizontally at low-flying birds where other hunters may be present. Following the basic rules of firearm safety should avoid these situations.
For more information see the Waterfowl in Wisconsin or mourning dove pages of the DNR website.