All Was Quiet On The Arizona Dove Hunting Front Opening Weekend
It's easier this year to determine where to legally hunt.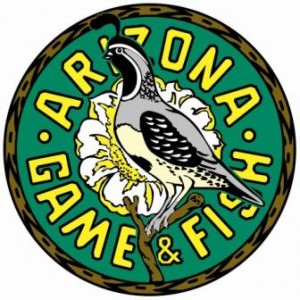 PHOENIX, AZ – -(Ammoland.com)- "All was quiet on the dove-hunting front" was the word from wildlife law enforcement professionals following the opening weekend of dove season in the greater Phoenix metropolitan area despite some predictions otherwise.
This is the first year hunters have been able to hunt much of the open, undeveloped public lands within municipal boundaries.
"All in all, it was a quiet dove opening weekend across the state, with about the normal amount of calls into the Arizona Game and Fish Department's radio room, or maybe even a little less than normal," said Assistant Director Leonard Ordway.
Ordway added that just as agency experts had predicted, opening around a million acres to small game hunting actually spread out hunters, reduced possible hunter congestion, and overall reduced potential conflicts.
Prior to the opening of dove season on Sept. 1, Game and Fish officials designed and implemented hunt strategies within municipalities that emphasized reducing potential conflicts.
"We certainly did our best to go the extra mile and work closely with municipal law enforcement agencies. As we hoped, because hunters were better able to determine where to hunt legally on open lands, conflicts and potential violations truly diminished," Ordway said.
On the plus side, Ordway said, lots of hunters have been thanking the department for opening such vast tracts of open desert lands to small game hunting thanks to Senate Bill 1334, which granted authority to regulate hunting within municipal areas to the Arizona Game and Fish Commission.
"To be honest, we hoped for the best, expected the best, but were still holding our breaths a little. We are grateful that this opening weekend of dove hunting far surpassed our expectations. Which is a good thing, because these new municipal hunting lands allow whole families the opportunity to re-connect with nature close to home," Ordway said.
The dove season runs from Sept. 1 through Sept. 15. Even though a lot of white-winged doves have migrated south since the Sept. 1 opening of the season, the milder daytime temperatures during the second half of the season should make it more enjoyable for hunters.
"Now it doesn't take a half-tank of gas for most people to find decent dove hunting," Ordway said, "It's great to be able to hunt dove before or after work or school and experience routine contact with nature in our daily lives."
Ordway added that there is a lot of talk about the growing "nature deficit" among our youth, but wildlife professionals and those who study the social dynamics of the outdoors know the positive spin-offs for youth from such activities – they have been well studied and documented over the years.
"Youth who hunt and fish or routinely participate in other outdoor activities typically do better in school, have better self esteem, have enhanced problem-solving abilities, and demonstrate increased abilities to overcome challenges," Ordway pointed out.
Studies have also shown other increased attributes to participating in healthy outdoor activities such as hunting, fishing, camping, hiking and wildlife watching.
Those include:
Increased self-concept and self-concept domains such as independence, confidences, self-efficacy, and self understanding.
Enhanced psychological well-being.
Increased leadership competencies.
Enhanced academic achievement and academic self-concept.
Increased personality dimension such as assertiveness, emotional stability, achievement motivation, internal locus of control, and maturity.
Improved mental strength and interpersonal dimensions, such as social competence, cooperation and interpersonal communication skills.
"It may surprise some, but despite Arizona's vast tracts of open public land, this is one of the most urbanized states in the union. Most Arizonans live in highly urbanized areas, not rural areas. Yet it may also seem strange that we are truly blessed with so many outstanding outdoor opportunities close to home," Ordway said.
What's next on the hunting hit parade close to home? Quail season opens Sept. 30. Rabbit season is open year-round. So is predator season.
"Many of us were lucky growing up because we could simply walk out in the desert and go rabbit hunting. Guess what, it's almost that easy again, but there are restrictions or rules everyone has to follow," Ordway said.
Be sure to visit the Game and Fish website for all the particulars.
"These new opportunities definitely come with the necessity for hunters to be familiar with the regulations and act responsibly so that future generations can also be blessed with these character-building opportunities close to home," Ordway advised.
The Arizona Game and Fish Department prohibits discrimination on the basis of race, color, sex, national origin, age, or disability in its programs and activities. If anyone believes that they have been discriminated against in any of the AGFD's programs or activities, including employment practices, they may file a complaint with the Deputy Director, 5000 W. Carefree Highway, Phoenix, AZ 85086-5000, (602) 942-3000, or with the Fish and Wildlife Service, 4040 N. Fairfax Dr. Ste. 130, Arlington, VA 22203. Persons with a disability may request a reasonable accommodation or this document in an alternative format by contacting the Deputy Director as listed above.