"Aloha" Won't Save Your Family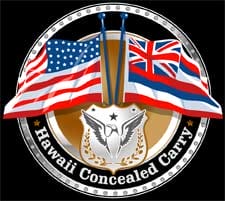 Hawaii –-(Ammoland.com)- Recently, a Mr. George Quarles of Forestville, California sent a letter to the Honolulu Star-Advertiser thanking Police Chief Louis Kealoha for not allowing another concealed-carry gun on the island.
He seems to believe that by not allowing a law abiding citizen to conceal carry that it will limit the number of firearms that are in Hawaii.
Point of fact, although the laws make it cumbersome to legally purchase a firearm it does not limit the number of firearms that are in Hawaii.
These laws have discouraged me from purchasing a firearm for many years, but criminals still purchase firearms despite these laws.
In fact, the laws have tipped the scales in favor of the criminal element because they don't follow the law anyway. Criminals are weak minded predators that seek easy prey, and they know the odds are in their favor when attacking the good folks of Hawaii, or anywhere else for that matter. According to Hawaii's own 2009 annual crime reports –
"Of the 3,165 murders, robberies, and aggravated assaults reported statewide during 2009, 47.2% were committed using strongarm weapons (i.e., hands, fists, and feet); 26.5% with "other" or unknown weapons; 17.3% with knives or other edged weapons; and 9.0% with firearms."
Mr. Quarles suggests that Mr. Baker should take a self-defense course. I suggest to Mr. Quarles that he doesn't know the first and only rule of self-defense, WIN! Nothing else matters. By not allowing law abiding citizens carry firearms, stun-guns, or extendable batons, Hawai'i is asking potential victims to use the power of prayer, and hope for mercy, as their only method of self-defense.
Perhaps we should start using the phrase, 'Be a victim with Aloha!' I can hear it now, a citizen telling some thug, "Hold on, I'm dialing 9-1-1 now. Just give it seven minutes and then we can continue this." I'm sure any thug would happily wait, they're such nice guys.
It's not like we have citizens being beaten to death at bus stops or tourists being beaten until they end up in ICU for refusing to buy drugs from one of the local thugs.
Nope. None of that is going on here! Except for maybe here (bus stop death); or maybe here (Japanese Tourist Robbed and Assaulted); you know, sometimes people stay longer, even when they don't want to – like this tourist who was kidnapped and robbed in his hotel room a week ago.
So I say, 'Thank You to all of the Hawaii Chiefs of Police for allowing us to be a victim with Aloha.'
If you are tired of innocent people being beaten and hurt join Honolulu's Civil Rights Group the Hawaii Defense Foundation and help us defend ourselves!
About Hawaii Concealed Carry:
Hawaii Concealed Carry is a single-issue group formed with the mission to promote the restoration of Second Amendment rights contained within the constitution, the right of the people to keep and bear arms. We are a non-partisan group; our only care being, whether people support the right of self-defense and defense of others. Our philosophy is that through responsible use, education, communication, and understanding we can promote a safer environment for Hawaii residents, while reducing crime, and supporting our fundamental constitutional rights. Visit: www.hawaiiccw.com