California Anti-Airgun Bill Defeated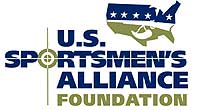 Columbus, OH –-(Ammoland.com)- California's Senate Bill 798, sponsored by Sen. Kevin De Leon (D- Los Angeles), failed to make it out of the Assembly Committee on Public Safety and it has been defeated.
The bill, which would have threatened many sportsmen who use airguns, was changed a number of times throughout California's legislative session.
Originally, the bill would have banned the sale of airguns, including BB and pellet guns used by sportsmen, unless the entire exterior surface of the gun was predominately colored white or bright red, orange, yellow, green, blue, pink, or purple, or was transparent. Essentially, airguns would have been required to be made to look like "toy" guns.
The most recent version of the bill did away with the "toy" coloring requirement for airguns, and instead would have repealed the state's preemption law that prohibits local ordinances from regulating most airguns, like BB and pellet guns. Repealing this section of law would have opened the door for local municipalities in the state to set their own regulations or bans.
"If passed, Senate Bill 798 would have allowed each local government to enact its own set of regulations for airguns," said Jeremy Rine, U.S. Sportsmen's Alliance associate director of state services. "One city could have required airguns to be bright pink while another could have banned them outright. Thankfully, sportsmen can rest a little easier knowing that this ridiculous idea has been put to rest for this session."
About:
The U.S. Sportsmen's Alliance is a national association of sportsmen and sportsmen's organizations that protects the rights of hunters, anglers and trappers in the courts, legislatures, at the ballot, in Congress and through public education programs. Visit www.ussportsmen.org.