City of Garner NC Planning to Abuse Guns in Parks Carry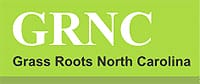 North Carolina –-(Ammoland.com)- It is almost a theorem that no sooner is a good law passed than bad politicians will attempt to bypass it.
Such is the case with the new parks carry law. The latest entrant into the contest is the town of Garner. On Monday, October 3 the city council will hold a meeting to consider changes in local ordinances in response to the new law.
Among things being discussed are the following:
A modification of their discharge ban which may be a violation of state law GS 160A-189. Involvement of the UNC School of Govt. and the NC Recreation & Park Assoc., including their opinion that the definition of "recreational facilities" will likely be clarified in a court challenge
Interestingly enough they seem to want to abide by the law. It is concerning that they don't simply take the law at face value rather than trying to reinterpret it first. In any case, they need to hear from you, especially if you live in Garner.
IMMEDIATE ACTION REQUIRED:
Contact the following people:
Deliver This Message
Dear Council Members:

I urge you to respect the new law allowing law abiding citizens the right to self protection within parks. Concealed carry holders have repeatedly proven to be sane, sober and law abiding over the last 16 years that North Carolina's CCW ordinance has been in force. Any concerns you have in regards to concealed carry in parks are totally unfounded. Not only have the "wild west" scenarios laid out by those unwisely opposing this law not materialized, but in fact everywhere this has been tried, crime has gone down.

Any move to limit my rights will factor into any spending decisions I may make in regards to your town. There will also be a toll to pay at the polls in the subsequent elections.

Respect my right to self protection in what are often dangerous locations. I will be monitoring your actions via Grass Roots North Carolina legislative alerts.

Respectfully,
Find Your Representatives
NC STATE House & Senate: https://www.grnc.org/contact_reps.htm
FEDERAL Congressman: https://www.house.gov/writerep/
FEDERAL Senators: https://www.senate.gov/
About:
Grass Roots North Carolina/Forum for Firearms Education is a non-profit, all volunteer organization devoted to educating the public about trends which abridge the freedoms guaranteed by the Bill of Rights, and engaging in grass roots activism to preserve those freedoms. Formed in 1994 to conduct a highly successful rally for the Second Amendment, GRNC has gone on to conduct projects like "Remember in November: A Gun Owner's Guide to Voting," bringing concealed carry to North Carolina. Visit:www.grnc.org