Forsyth County Victory in NC Sheriff Concealed Handgun Application Dispute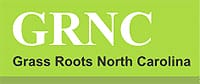 North Carolina –-(Ammoland.com)- As we advised you a few days ago, Forsyth County Sheriff William Schatzman was requiring employment information on Concealed Carry applications.
Your voice has been heard. That information is no longer required.
While we would prefer its removal altogether, the fact that it has now been changed to optional is testimony to the power you exert when you speak with one voice.
Give yourselves a hand.
About:
Grass Roots North Carolina/Forum for Firearms Education is a non-profit, all volunteer organization devoted to educating the public about trends which abridge the freedoms guaranteed by the Bill of Rights, and engaging in grass roots activism to preserve those freedoms. Formed in 1994 to conduct a highly successful rally for the Second Amendment, GRNC has gone on to conduct projects like "Remember in November: A Gun Owner's Guide to Voting," bringing concealed carry to North Carolina. Visit:www.grnc.org