Georgia Governor Signs Proclamation For National Hunting And Fishing Day
Come celebrate at an exciting event near you!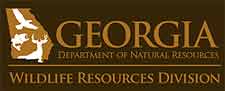 SOCIAL CIRCLE, Ga. –-(Ammoland.com)- In celebration of the passion for the outdoors that you share with 64 million other Americans, the Georgia Department of Natural Resources, Wildlife Resources Division encourages you to get out and participate in one of the many FREE celebrations that will be held in honor of the 2011 National Hunting and Fishing day.
Governor Nathan Deal recently signed a proclamation in honor of the conservation efforts led by America's hunters and anglers, recognizing Saturday, Sept. 24 as NHF Day in Georgia, noting the plans underway for a statewide celebration.
Events that will be offered in Georgia include seven kids' fishing events and five Outdoor Adventure Days (activities will differ at each event – but some highlights include archery and air rifle shooting, trout fishing, hunting dog demonstrations, wildlife programs, exhibits and more). These events are spread out across the whole state – meaning that one is probably near you!
In addition to these events, a FREE fishing day is offered to all Georgia residents on Saturday, Sept. 24, 2011. On this day, residents do NOT need a fishing license or a trout license to fish on any public waters in the state including lakes, streams, ponds and public fishing areas. In addition, residents do not need to obtain a wildlife management area license to fish on a PFA, WMA or on Waters Creek on this day.
CHANCE TO WIN! As part of their partnership with National Hunting and Fishing Day, Yamaha Motor Corp., U.S.A. has donated a 2011 Grizzly 450 that one lucky outdoorsman will win. Enter to win at www.nhfday.org .
The U.S. Congress and President Richard Nixon established National Hunting and Fishing Day in 1973 to recognize generations of hunters and anglers for the time and money they donate to wildlife conservation programs. According to the proclamation signed by Governor Deal, conserving the state's natural and wildlife resources is one of the most important responsibilities for this and future generations, and the conservation programs supported and financed by Georgia hunters and anglers have benefited hundreds of wildlife species, including deer, wild turkeys, bald eagles and songbirds for all Georgians to enjoy.
For more information on NHF Day in Georgia – including a complete listing of all events in the state visit www.georgiawildlife.com/get-involved/nhfday . For more on NHF Day across the nation, visit www.nhfday.org .