Help Georgia Fight Hunger Through The "Drop-Back-A-Pack" Campaign
12 collection sites available.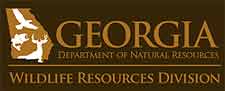 SOCIAL CIRCLE, Ga. –-(Ammoland.com)- Since 1993, hunters have been bringing meat to the tables of those in need through the Georgia Hunters for the Hungry program.
Through this successful program, hunters have donated enough venison to serve more than 1.5 million meals. This year, hunters are asked to give a portion of their processed deer through the "Drop-Back-a-Pack" campaign at one of 12 participating processors through Jan. 15, 2012.
"The Georgia Hunters for the Hungry program is one opportunity for hunters to demonstrate their generosity by sharing their harvest with those in need," said John W. Bowers, Wildlife Resources Division assistant chief of Game Management.

"The Division is proud to be a cooperator in this public-private partnership and to work with the many partners who make it possible each year."
In a change from the past, rather than bringing in a whole field-dressed deer to donate, hunters are asked to donate a portion ("a pack") of their processed deer. Hunters are welcome to give as many processed "packs" as they can provide. For those that can't donate a pack, the program welcomes dollar donations to help support the efforts (donate at www.gwf.org). All hunters who donate a "pack" during this collection period will be entered into a drawing for a deer rifle, sponsored by the Georgia Wildlife Federation.
The following 12 processor locations are accepting deer now through Jan. 15, 2012 during business hours:
Lee's Meat Processing (461 Dove Ln Axson) 912.422.3079
JJs Deer Processing (974 Ga Hwy 105 Baldwin) 706.776.2819
Daffin Meat Processing (4100 River Rd Columbus) 706.322.8848
Mossy Creek Outdoors (2788 Americus Hwy Dawson) 229.995.4109
Barlow's Meat Processing (1692 Milan-Eastman Rd Eastman) 478.374.5614
Starley's Deer Processing (190 George Hatcher Rd Irwinton) 478.946.8976
Sealey's Deer Cooler (5675 South Apple Valley Rd Jefferson) 706.335.9304
Lee Processing (105 Hwy 377 Leesburg) 229.759.2869
Wright's Processing (126 Wright Dr NE Milledgville) 478.452.4228
K&K Processing (6749 Good Hope Rd Naylor) 229.269.5557
Garner's Grinder (18630 Hwy 16 Sparta) 706.444.9228
Stewart's Quality Meats, Inc. (204 Washington St Vidalia) 912.537.9888
Wildlife Resources, along with the Georgia Department of Corrections, Georgia Department of Agriculture, Georgia Wildlife Federation and the Georgia State Association of Food Banks sponsor the program.
For more information on donating food to those in need during other times of the year, call the Atlanta Community Food Bank at (404) 892-FEED. For more information on the GHFTH program, visit www.gohuntgeorgia.com , www.gwf.org , contact a WRD Game Management office or call (770) 761-3045.