HSUS Turns Fear Factors into Funds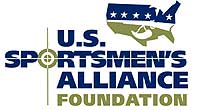 Columbus, OH –-(Ammoland.com)- While most rational folks realize that most of what you see in Hollywood movies is make believe or far from normal, the Humane Society of the United States sees things a little differently.
In fact, the animal rights group recently generated a news release based on the movie "Contagion." Not so harmful, it seems, until you read the twisted HSUS "facts."
The movie is a story about a lethal virus that spreads worldwide and kills most everything in its path.
Humane Society quickly takes a stab at farming in the first lines of its release, pointing out that current agricultural and industrial farm practices creates the perfect storm for Bird Flu.
Then, HSUS medically explains Swine flu can come from pig farms. Then, for a group that strongly promotes shelters and providing stables with overhead cover for horses and livestock, it reverses itself and says open areas permit sunlight and that UV rays can kill viruses found in farming areas.
They can't have it both ways, now.
Then HSUS puts an ultimate spin on the "Contagion" movie and tries to attach itself to the movie while championing the science-fiction flick as a way to promote animal rights. Of course, all the "witches brew" that HSUS touts in the release becomes very clear when you follow the Hollywood link on the site—it takes you to an HSUS donation point. The group is collecting funds to "save" farm animals.
Makes you wonder whether HSUS' movie critique is about diseases—or dollars.
About:
The U.S. Sportsmen's Alliance is a national association of sportsmen and sportsmen's organizations that protects the rights of hunters, anglers and trappers in the courts, legislatures, at the ballot, in Congress and through public education programs. Visit www.ussportsmen.org.