Hunters Contribute Billions To Conservation More Than All Other Special Interest Groups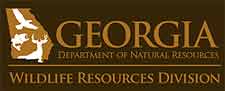 SOCIAL CIRCLE, Ga. –-(Ammoland.com)- The largest, most successful wildlife conservation program in the world, the Federal Wildlife Restoration Program, is fueled by hunters.
Over the past 70 years, hunters nationwide have contributed more than $6.8 billion dollars to wildlife conservation efforts. In Georgia alone, since 1939, hunters have contributed more than $145 million for wildlife conservation in Georgia.
"The Federal Aid in Wildlife Restoration Program is the most successful wildlife conservation program in the world and serves as a financial cornerstone to the North American Model of Wildlife Conservation. It benefits all wildlife species, conserves and restores habitat and helps enhance wildlife conservation through research," said Alex Coley, Wildlife Resources Division Game Management assistant chief and Federal Aid Coordinator.

"Through this program, America's hunters continue to provide the most substantial source of funding for wildlife conservation and management in the United States."
The program was established through the Pittman-Robertson Act in 1937. Through lobbying efforts in Congress, America's hunters created this act as a way to fund conservation and management of the nation's wildlife. Wildlife Restoration funds are accumulated from excise taxes on firearms, ammunition and archery equipment. This excise tax is levied at the manufacturer's level, collected by the Federal government, and distributed to state wildlife agencies to fund wildlife conservation and management programs. The amount of money each state agency annually receives is determined by the number of paid hunting licenses and the land area of the state.
The Wildlife Resources Division uses Wildlife Restoration funds for various types of programs, including restoring habitat and improving wildlife populations, conducting research, monitoring wildlife populations, operating more than one million acres of wildlife management areas that benefit a diversity of wildlife species and provide wildlife-related recreational opportunities, providing information to landowners on how to manage their property for various species, conducting hunter education classes and building and maintaining public shooting ranges.
For more information on the Federal Wildlife Restoration Program, visit the U.S. Fish and Wildlife Service website at http://www.fws.gov/southeast/federalaid/ . For more information on wildlife management practices in Georgia, visit the Wildlife Resources Division website at www.georgiawildlife.com , contact a local Game Management office or call (770) 918-6416.