Hunting Heritage Opportunities Act Introduced in U.S House of Representatives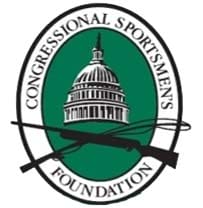 Washington, DC –-(Ammoland.com)- H.R. 2834, legislation "to recognize the heritage of recreational fishing, hunting, and recreational shooting on Federal public lands and ensure continued opportunities for these activities," was introduced Friday by Congressional Sportsmen's Caucus (CSC) Rep. Ban Benishek and co-sponsored by former CSC Co-Chairs Rep. Dan Boren and Rep. Don Young and CSC Member Rep. Mike Kelly.
The "Recreational Fishing and Hunting Heritage and Opportunities Act" would direct the U.S. Forest Service (USFS) and the Bureau of Land Management (BLM) to utilize the "multi-use" mandates in their agencies' respective land management plans to promote sportsmen and sportswomen's access to national forests and public lands, enhancing the ability of Federal land managers to provide, promote, and plan for recreational uses that balance the needs and interests of all outdoor enthusiasts.
"The Congressional Sportsmen's Caucus has been working alongside us and many of our partners in introducing this legislation to allow Federal public land planners to evaluate the effects that management initiatives have on hunting, fishing, and recreational shooting, and provide a clear analysis of how proposed actions would affect sportsmen's access to Federal public lands," said Congressional Sportsmen's Foundation President Jeff Crane.
The legislation requires Federal land managers to support and facilitate use and access for hunting, fishing and recreational shooting and affirms an "open until closed" management policy for these activities on Federal public lands managed by the USFS and the BLM. H.R. 2834 also maintains state authority in managing fish and wildlife on Federal lands.
"Nearly 50 million men, women, and youth hunt and fish. Almost half of all hunters use Federal lands, and in certain states the Federal government owns the only open land available. Millions more engage in target shooting at ranges and informal sites on our public lands. We must protect and enhance sportsmen's access to Federal lands and opportunities to participate in these activities," said Rep. Boren.
BLM and USFS lands designated as wilderness, wilderness eligible, or suitable and primitive or semi-primitive areas under provisions of the bill are considered "open" to all legal forms of hunting, fishing and recreational shooting unless there are good reasons to close such areas and the bill requires a transparent public process for any closure or restriction. BLM and USFS would be required to report to Congress on the closure or significant restrictions of 640 or more cumulative acres of land for use in or access to hunting or fishing and related activities.
About:
The Congressional Sportsmen's Foundation celebrated its 20th anniversary in 2009. Throughout this time, CSF has maintained a singleness of purpose that has guided the organization to become the most respected and trusted hunting and fishing organization in the political arena. Visit: www.sportsmenslink.org