Illinois Anti-Gun Carry State Representative Jim Durkin To Appear At Town Hall Meeting
Be There To Show Support For Your Right To Self Defense.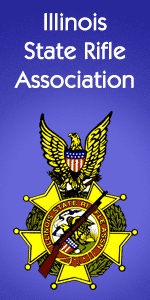 Illinois –-(Ammoland.com)- Anti-Concealed Carry State Representative Jim Durkin will be appearing at a town hall meeting on Wednesday, September 28, 2011 at 7:00 PM.
Durkin (R-82) was one of 52 state representatives who voted against HB148 – the concealed carry bill.
Durkin voted against HB148 because he felt it is more important to appease machine politicians and big money backers of gun control than it is to protect you against violent criminals. Jim Durkin has accepted awards from anti-gun organizations such as ICHV.
HERE IS WHAT YOU NEED TO DO TO SUPPORT YOUR RIGHT TO SELF DEFENSE:
1. No matter where you live, be sure to attend this town hall meeting, sponsored by the Homer/Lockport Tea Party and Americans for Prosperity. The town hall meeting will take place on Wednesday, September 28, 2011 at 7:00 PM. The location for the meeting is at the Old Town Hall building in Lockport at 16057 S. Cedar Rd. Be sure to wear your IGold t-shirts and hats if you have them.
2. Be prepared to politely engage our opponents and defend your right to protect your self and family against violent criminals. Ask directly: "Why won't you allow me to defend myself and my family?"
3. Pass this alert on to your family and friends. Tell them to be there too.
4. Please post this alert to any and all Internet blogs or bulletin boards.
5. If you're not a member of the ISRA, join today!
6. Please make a generous donation to the ISRA, today, so that we can continue the fight to preserve and protect your rights!
About:
The ISRA is the state's leading advocate of safe, lawful and responsible firearms ownership. Since 1903, the ISRA has represented the interests of over 1.5 million law-abiding Illinois firearm owners Visit: www.isra.org