Panteao Productions Introduces Make Ready With Massad Ayoob – Home Defense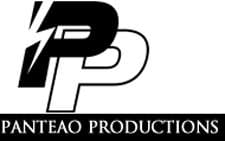 Columbia, SC –-(Ammoland.com)- Panteao Productions introduces the latest instructional video in the Make Ready series called "Make Ready with Massad Ayoob: Home Defense".
This is the first in an upcoming series of new videos with Massad Ayoob. Writing for gun magazine since 1971, Ayoob is one of the most widely known writers in the firearms industry.
He has been an expert witness for the courts in weapons and homicide cases for over 30 years, and a sworn part-time police officer for 36 years. Ayoob is the author of several books, including the authoritative text on civilian use of deadly force ("In the Gravest Extreme") and the Gun Digest Book of Concealed Carry.
Home Defense is intended to prepare you to properly defend yourself and your family. Ayoob walks you through a typical home while giving you key points hardening the home's perimeter, lighting, firearms and ammo selection, safe rooms, family member roles, getting help, and the myths of home defense.
Order the DVD  here and streaming video is now available at the Panteao Productions website at www.makeready.tv
About Panteao Productions
Panteao Productions is a video production company that produces instructional videos from the top firearms instructors in the world. For more information about Panteao, visit www.panteaoproductions.com. You can follow Panteao on Twitter and find us on Facebook.
Home Defense DVD Page: http://www.panteaoproductions.com/instructors/massad-ayoob