Michigan DNR Workgroup Seeks Public Input on Mentored Youth Hunting Program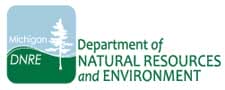 Michigan -(Ammoland.com)- A workgroup assembled by the Michigan Natural Resources Commission to develop recommendations for the state's new Mentored Youth Hunting Program is seeking public input on some of the issues under consideration.
An online survey has been posted to allow the public to answer some questions and provide feedback on the issues presented. The survey can be found at http://www.surveymonkey.com/s/VMY6KGT and will be available through Sept. 15.
"I strongly encourage sportsmen and women, parents and other interested members of the public to fill out the survey, which only takes about 10 minutes," said NRC Commissioner John Matonich of Davison, who chairs the workgroup. "The workgroup is on a tight timeframe to make recommendations to the NRC so we can be ready to roll out this program for the 2012 hunting season. Public input is invaluable to our recommendation process."
The Mentored Youth Hunting Program opens opportunities for hunters under the age of 10 to participate in Michigan's hunting seasons in conjunction with the mentored youth hunting program under development by the NRC. The new law also created the Mentored Youth Hunting license, which will allow mentored youths to participate in a wide variety of hunting opportunities on a single license starting in 2012. Mentored youth hunting license holders will be able to hunt deer, turkey, small game, trap fur-bearers and fish for all species on this license.
More information about the Mentored Youth Hunting Program and a direct link to the survey can be found at www.michigan.gov/mentoredhunting.
Currently the workgroup has established a goal of reporting its recommendations to the NRC at its November meeting in Lansing.
About:
The Michigan Department of Natural Resources is committed to the conservation, protection, management, use and enjoyment of the state's natural and cultural resources for current and future generations. For more information, go to www.michigan.gov/dnr.