Michigan's Rose Lake Shooting Range Temporarily Closing for Renovations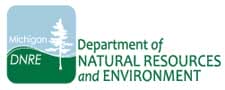 Michigan –-(Ammoland.com)- The Department of Natural Resources will temporarily close the Rose Lake Shooting Range in Clinton County for renovations on Thursday, Sept. 8. Work should be completed by Oct. 1. The renovations will include new concrete sidewalks and other improvements necessary to enhance safety and accessibility on the range.
Phase one includes earthwork for a new handgun shooting range. The trap and archery ranges will remain open to the public on Saturdays and Sundays during this timeframe.
The renovations are funded by a Michigan Natural Resources Trust Fund grant, which is supported by annual revenues from development of state-owned mineral and oil and gas resources and federal Pittman-Robertson Act funds.
While this range and the Dansville State Game Area shooting range are closed, the public is encouraged to visit other DNR-managed shooting ranges. They include Bald Mountain Shooting Range in Lake Orion, Oakland County; Island Lake Shooting Range in Brighton, Livingston County; Ortonville Shooting Range in Ortonville, Lapeer County; Pontiac Lake Shooting Range in Waterford, Oakland County; and Sharonville Shooting Range in Grass Lake, Jackson County.
The DNR-managed shooting ranges are open Nov. 16-Sept. 30 five days per week, Thursday through Monday. From Oct. 1-31, the ranges are open six days per week, Wednesday through Monday. From Nov. 1-15, the ranges are open seven days per week.
Range hours at Ortonville and Pontiac Lake are 10 a.m. to 5 p.m. At Rose Lake and Sharonville, range hours are 9 a.m. to 5 p.m.
Range fees at Ortonville and Pontiac Lake are $4 per day for each shooter 16 and older. Children under 16 shoot free and must have adult supervision. Rose Lake and Sharonville have no fees. The Bald Mountain and Island Lake shooting ranges are operated under contract by Michigan Shooting Centers, LCC. Please call Bald Mountain and Island Lake for hours and fees or visit http://www.mishoot.com/.
For more information on DNR-managed shooting ranges, call the ranges or visit www.michigan.gov/shootingranges.
Bald Mountain, 248-693-0567
Island Lake, 248-437-2784
Ortonville, 248-627-5569
Pontiac Lake, 248-666-5406
Rose Lake, 517-641-7801
Sharonville, 734-428-8035
Shooters should bring eye and ear protection and approved targets with either a bull's eye pattern or a depiction of legal game.
The Michigan Department of Natural Resources is committed to the conservation, protection, management, use and enjoyment of the state's natural and cultural resources for current and future generations. For more information, go to www.michigan.gov/dnr.